Child Abuse Stories


Scars To Stars

®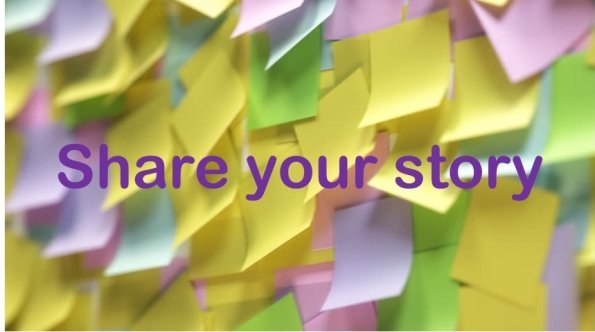 If you're looking for child abuse stories or you want to share yours, you've certainly come to the right place.
This site has published many thousands of stories from contributors all over the world. Be among the countless who have gone from Scars To Stars®
Are you a child abuse survivor?

Have you been the victim of:

• emotional child abuse
• physical child abuse
• child neglect
• sexual child abuse


Have you been forced to "keep the secret"?

Have you been told that the abuse you suffered through "didn't happen' or "wasn't that bad"?



If you've answered 'yes' to any of the above questions, I'd love to hear from you!
Join the thousands of story writers who have given voice to their suffering; suffering that in many cases has helped them make the shift from Scars To Stars®
If you want to be among the people who have courageously shared their stories, the process is easy and offers notification options when someone comments on your published story.
| | |
| --- | --- |
| | Danielle From Indiana, USA: I am so glad that someone is making this cause well known and hoping to help these abused people. I really enjoyed reading the survivors stories even though it was really sad it was also very inspiring. It inspired me to help out and report any abuse that I see. I worked at a daycare and I saw some bruises on a little girl and they were not like oh I fell kind of bruises they were bruises from someones fist. I reported it and she was taken out of that home and now she is in a loving family that loves her. I found a song that relates to child abuse and it is concrete angel by Martina Mcbride if you wanted to add music to your blog. I just want to say thank you for making this blog and that your really are making a difference by informing us on child abuse and a lot more abuse thats out there. God bless |
Chanelle From London, England: Dear Darlene,

I posted my feelings on your site, regarding the emotional as well as physical abuse that I have endured through out my almost twenty one years. I liked your site, because it was informative, helpful, authentic and realistic. Most of all, it has a broad range of areas.

You seem like you are the kind of person that is vibrant and has a warm and intuitive presence. May G-d bless you and bestow you with healing and the continued ability to heal others. May G-d heal all those and comfort and wipe away the visible and invisible pain of any adult, child or infant enduring any kind of pain.

Take care.
NOTE: The Feedback and Comments section that used to be on this child abuse stories page has now been moved to another page. Check out stories feedback for all feedback and comments published up to and including August 19, 2007.
Rules of Etiquette for publishing comments:

Be respectful:


Many of the story writers have never before felt safe enough to disclose abuse. Keep this site a soft place for them to land.

NOTE: The ratings feature for comments has now been disabled.
Be supportive:


Consider the story writer's feelings. Disclosing abuse, even in a forum such as this, where there is anonymity, can be an extremely harrowing experience. An abuse survivor who writes a child abuse story often does so with great angst and trepidation. Offer support and encouragement.
Do not include personal information:


I cannot control who visits this site—some visitors may have perverse motives. Therefore, in order to keep my visitors safe, I do not permit the disclosure of any information that is of a personal nature, such as last names, email or street addresses or phone numbers.
Do not include website or blog URLs:


Not all websites and blogs are appropriate to this site. Therefore, I do not accept website or blog URLs to be included in comments; they will be stripped from the post.
If you need some guidance, Do's and Don'ts provides additional story comment ideas.
PLEASE NOTE: I only accept original material written by you, that has not been previously submitted to this, or any other, site.


AUTHORS AND PUBLISHERS: I congratulate you and wish you great success if you have written and/or published a book about your child abuse experiences. However, I do not promote books on this site. Story contributions submitted for the purpose of promoting a book will not be accepted. I publish stories on this page in order for victims and survivors to have a voice. Please be respectful of that purpose.
Want to share your story? Write it here!
Don't keep the secret any longer. Go from Scars To Stars®...let the world know what happened to you. Share your child abuse story.
Other Child Abuse Stories on this Site:
Check out published stories from other visitors to this page...

---
References
NOTE: Information pages on this site were based on material from the

Canadian Red Cross RespectED Training Program. Written permission was obtained to use their copyrighted material on this site.
Back to Child Abuse Effects Homepage from this Child Abuse Stories page
Child abuse stories page updated Feb 18, 2017