Child Abuse Stories of
Healing and Recovery
Scars To Stars
®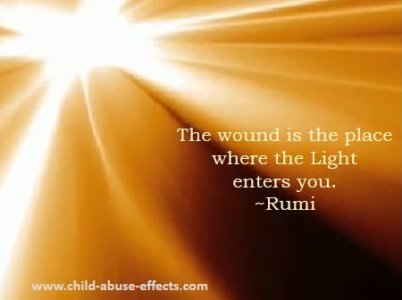 Do you have true child abuse stories of healing and recovery to share?

Are you among the child abuse survivors who have found peace and contentment in your life?

Would you be willing to help the visitors of this site with their healing and recovery from childhood abuse?

If your answer is yes, then now is your chance to write your own personal story of healing, and have it published here.
Just so you know, I only permit first names and initials. I even change other names within the story to an initial or a letter followed by dashes (i.e. A---). In this way, your privacy is secure. So you will remain anonymous.
And before you say that sharing won't help others, think again. When you tell others about how you went from hurting to healing, it inspires them to walk their own path.
Many of the visitors to this site have already shared their story. They also look for inspiration on this page.
From Chanelle
London, England
Dear Darlene,
I posted my feelings on your site, regarding the emotional as well as physical abuse that I have endured through out my almost twenty one years. I liked your site, because it was informative, helpful, authentic and realistic. Most of all, it has a broad range of areas.
You seem like you are the kind of person that is vibrant and has a warm and intuitive presence. May G-d bless you and bestow you with healing and the continued ability to heal others. May G-d heal all those and comfort and wipe away the visible and invisible pain of any adult, child or infant enduring any kind of pain.
Take care.
Write your child abuse stories of healing and recovery below:

---
Share your Scars To Stars® approach here!
Child abuse survivors want to know how they can get past what happened to them. Share your Scars To Stars® approach to healing and recovery, and have it published here.
Other Stories of Healing on this Site:
Check out published stories of Scars To Stars® healing from other visitors to this page...

If you are a minor in need of help, please contact:


In Canada: Kids Helpline: 1-800-668-6868

Child Help USA: 1-800-4-A-CHILD

Covenant House Nineline: 1-800-999-9999

In United Kingdom: ChildLine on 0800 1111

U.K. ChildLine: www.donthideit.com

Scotland Hotline: 0800 022 3222

In Australia: Kids Help Line 1800 55 1800

Australia: Kids Help Line

Jamaica's Registry: 1-888-PROTECT (1-888-776-8328)
---
References
NOTE: Information pages on this site were based on material from the


Canadian Red Cross RespectED Training Program. Written permission was obtained to use their copyrighted material on this site.
Homepage from Child Abuse Stories of Healing and Recovery
Page re-formatted June 15, 2015