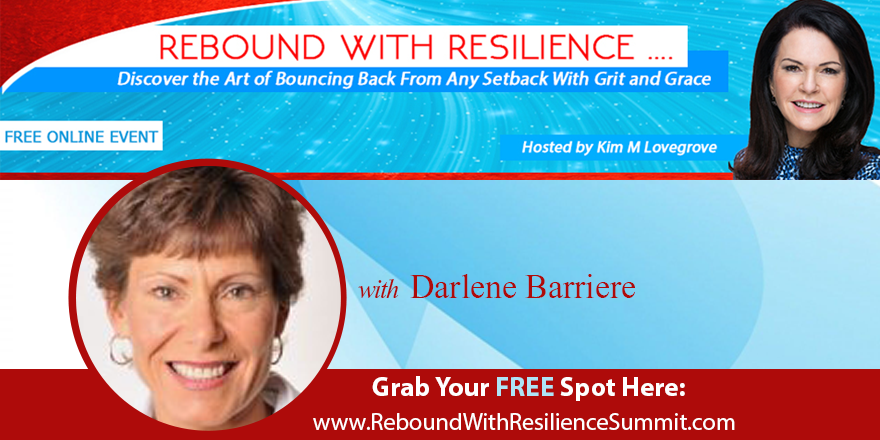 Whether you've been blindsided or knocked down—emotionally, physically, or financially, this can put you in a negative place. Adversity can make you weaker—but it can also make you stronger. We invite you to a Free online speaker series starting May 22 where you will discover that you can Rebound With Resilience and emerge stronger! Take advantage of the Free Gifts also! Don't wait! Reserve your seat now & get the interviews delivered right to your inbox everyday for 2 weeks! 
I Chose to Live
by Maria O
(Location Undisclosed)
All I can say is there is a God and he sees it all:
I lost 3 brothers due to the after effects of severe sadistic abuse, the trauma they received as so did I, that would not let us function properly. But my siblings chose to die and I chose to fight mental illness and live. I am a gift from God and I live loving my friends praying for the rest of my family and making sure that my health is well some days are up and some are blah but I put one foot in front of the other daily. You must work hard but it gets better.


One thing I never forget is to celebrate my brothers on almost every holiday - rest well R.I.P. my angels. We miss and love you.
Maria O
---
Subscribe to Darlene Barriere's healing blog:

My goal is to inspire you, challenge your thoughts, and break open your heart. Your Self already knows you're remarkable and that the world needs you, more now than ever. It's time you know it and believe it too.
Healing the Body, Mind and Spirit

Email addresses, phone numbers, home addresses AND website/blog URLs in submissions and visitor comments are STRICTLY prohibited. Please don't include them, as they will be removed.