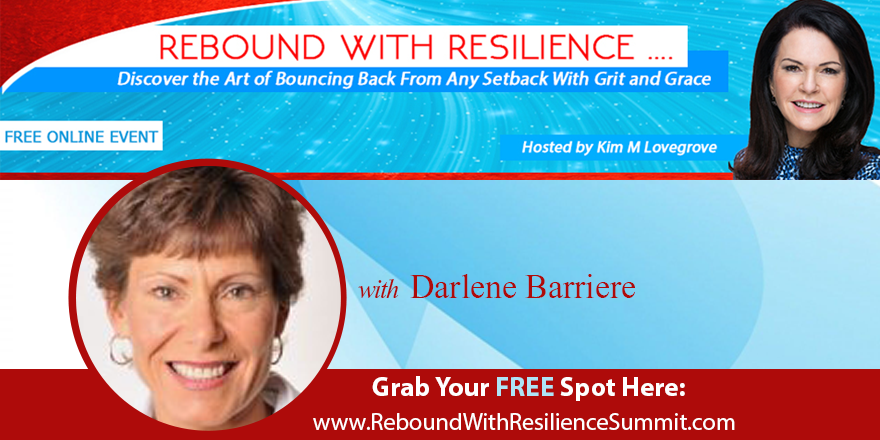 Whether you've been blindsided or knocked down—emotionally, physically, or financially, this can put you in a negative place. Adversity can make you weaker—but it can also make you stronger. We invite you to a Free online speaker series starting May 22 where you will discover that you can Rebound With Resilience and emerge stronger! Take advantage of the Free Gifts also! Don't wait! Reserve your seat now & get the interviews delivered right to your inbox everyday for 2 weeks! 
Cancer Took Mom
by Lin N
(Nevada, USA)
I'm 13 years and my mom died when I was five. Back then my dad loved me but ever since our mom died he has abused us, but he no longer does. So me and my sisters all live at our aunt's house. But our dad would beat us when we were with him.


It was just one day I decided to act up. It was when I looked into one of my sister's eyes and saw a sad abused little girl. She had scars on her face and I didn't want her to be raised by our dad. Sure I still have the scars but at least my siblings are safe.
It was one cold night at our dad's house. He came home late and I was waiting for him. I grabbed a bottle when he was half a sleep and half drunk and hit him as hard as I could with it. After that I called 911 and told them everything. When they came they were surprised to see three abused girls with blood and bruises on their skin. They took us away and took us to our only relative that was not on our dad's bloodline and let us live there.
I still miss my mom. I mean, it wasn't fair for her to die, is it. I miss her a lot but the sad thing is that my sisters never knew her. They just knew our very abusive dad. But the most saddest thing is how he changed. I want our old family back, not the new one, the abusive dad and dead mom. But I love my aunt.
---
Subscribe to Darlene Barriere's healing blog:

My goal is to inspire you, challenge your thoughts, and break open your heart. Your Self already knows you're remarkable and that the world needs you, more now than ever. It's time you know it and believe it too.
Healing the Body, Mind and Spirit

Email addresses, phone numbers, home addresses AND website/blog URLs in submissions and visitor comments are STRICTLY prohibited. Please don't include them, as they will be removed.