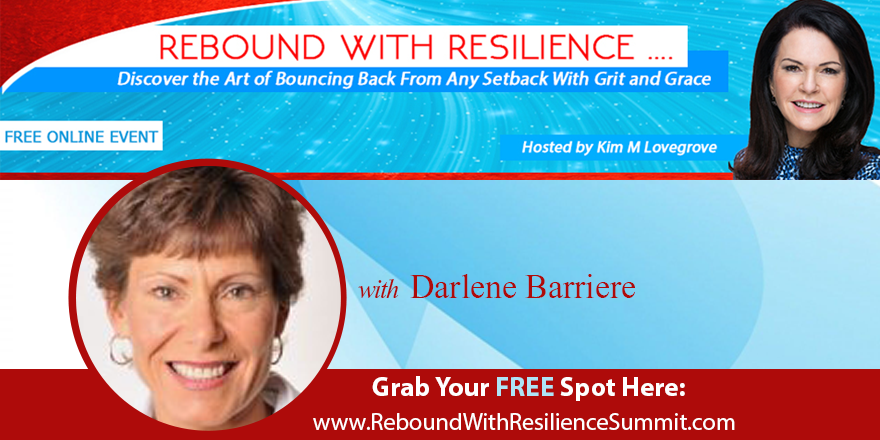 Whether you've been blindsided or knocked down—emotionally, physically, or financially, this can put you in a negative place. Adversity can make you weaker—but it can also make you stronger. We invite you to a Free online speaker series starting May 22 where you will discover that you can Rebound With Resilience and emerge stronger! Take advantage of the Free Gifts also! Don't wait! Reserve your seat now & get the interviews delivered right to your inbox everyday for 2 weeks! 
Told Lies By Mum
by Kent
(Location Undisclosed)
I think my story is different from the norm. My mother was over protective of me. I was constantly at the doctors for one ailment or another and had to take regular medication to help me with my epilepsy and fits. Mum used to constantly insist that i take this or that medication. Who argues with their parents, except i found out there was absolutely nothing wrong with me. The Doctors had never prescribed any medication for me. Basically mum was feeding me sweets as well as lies. I never did sports at school or took on extra activities because i thought i was ill. Mum lied to me, my dad was not around to say anything. I only found out when i applied for University and they asked for a list of medical conditions.


---
Subscribe to Darlene Barriere's healing blog:

My goal is to inspire you, challenge your thoughts, and break open your heart. Your Self already knows you're remarkable and that the world needs you, more now than ever. It's time you know it and believe it too.
Healing the Body, Mind and Spirit

Email addresses, phone numbers, home addresses AND website/blog URLs in submissions and visitor comments are STRICTLY prohibited. Please don't include them, as they will be removed.

Click here to read or post comments
Join in and write your own page! It's easy to do. How? Simply click here to return to Write Your Child Abuse Story.
Disclaimer: To the best of my knowledge the child abuse
stories on this site are true. While I cannot guarantee
this, I do try to balance the need for the submitter to be
heard and validated with the needs of my visitors.