Child Abuse Commentary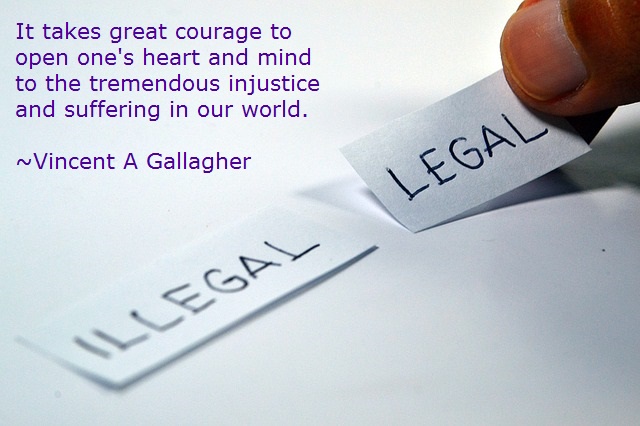 Do you have a child abuse commentary to share?
Perhaps you're a parent, guardian or child care worker with inside or personal knowledge about the legal system.
Perhaps you want to share information about a personal child abuse court case, court ruling or other experience that you are aware of.
Maybe you're tired of not being listened to. Tired of not getting your point across. Tired of the system getting a voice while you're relegated to the ranks of the voiceless.
You've come to the right place!

I can't promise that writing what you know will change the circumstances. But I can tell you that sharing what you know can have great purpose.
Sharing can help you and others realize you are not alone. And perhaps, by bringing light to the darkness of what is injustice or just plain cruelty, change can happen.
This is a place where you can have your say, a place where others can also be helped by what you write.
Some guests who have found the pages here helpful:
| | |
| --- | --- |
| | Jessica From Santa Barbara, California, USA: This website really helped me with my Essay about one of the most controversial and unavoidable problems we still face. |
| | |
| --- | --- |
| | Lydia From Aba, Abia, Nigeria: I want to be a counsellor to children, especially those that were abused, and adults alike that still live with its effects in their subconscious mind. I believe that with you as a link I can do better. Thanks |
| | |
| --- | --- |
| | Joyce From Washington, USA: I am doing a project on child abuse for school and I learned a lot from this site. |
Some respectful Do's and Dont's:
| | |
| --- | --- |
| | DO cite the facts and how you or the offended party was impacted by the lack of action or the injustice that was doled out. Feel free to express in detail what happened and the resulting aftermath. |
| | |
| --- | --- |
| | DO keep in mind that this is a place to share, not shame. |
| | |
| --- | --- |
| | DO keep in mind that this page was created in order to provide you with the opportunity to share and disclose the details, while also ensuring no privacy laws are broken. |
| | |
| --- | --- |
| | DON'T name full names of the offended, especially if it's a minor. |
| | |
| --- | --- |
| | DON'T name names of perpetrators, unless it can be easily verified that the person you are naming has been charged. |
| | |
| --- | --- |
| | DON'T name names of social workers, judges, etc if the information you are sharing has not already been made public. This "don't" is not in place to silence you further. Rather, it's in place to avoid any legal ramifications for both me and this website. |
PLEASE NOTE: This page is intended to provide an outlet for people with personal knowledge of child abuse or the system. It is not intended as an advice column. I cannot offer advice on specific cases.
Write your unique child abuse commentary below!
Want to express yourself? Do it here!
You're probably not alone--your personal experience could resonate with other readers on this site. Share your child abuse commentary with them.
Child Abuse Commentaries on this Site:
Check out the child abuse commentaries on this page...

---
References
NOTE: Information pages on this site were based on material from the

Canadian Red CrossRespectED Training Program. Written permission was obtained to use their copyrighted material on this site.
Back to Child Abuse Effects Homepage from Child Abuse Commentary page
Updated Feb 18, 2017