Ask Darlene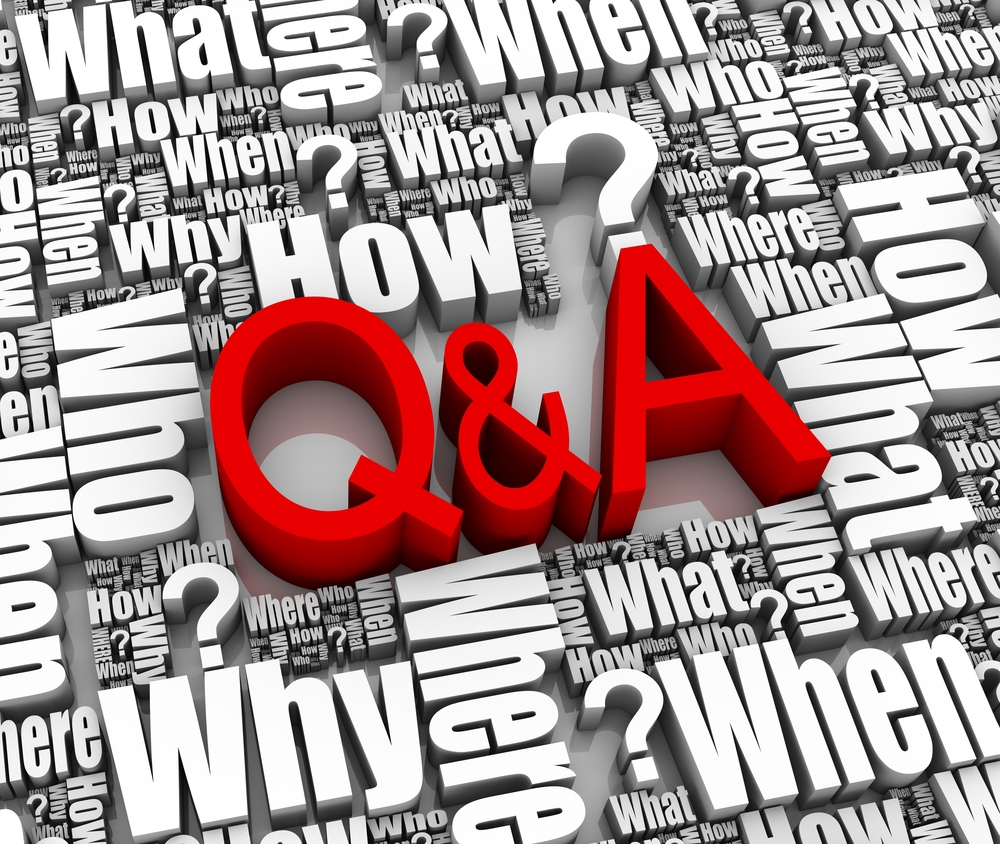 As result of scheduling challenges and ongoing career-related projects, Ask Darlene has been suspended until further notice.
There are a multitude of answers already provided on this site that are child abuse related. Please check out the links at the bottom of this page for some of those answers. Or check out the various archived pages immediately below.
I thank you for your understanding and I hope you will find the information provided on this website helpful. And I do hope you'll visit often.

Archived Ask Darlene pages on this site:
Ask Darlene pages have now been archived. These archived pages are separated into one of five categories:
Signs, Types, Effects of Abuse Q & A

Some questions do cross more than one category, but there are no provisions to allow a question and the reply to appear on more than one page. The submissions have been moved to the category that best suits the question asked.



Want to know what to do if you are aware of a child or friend who is—or was—abused?
In order to avoid duplication on the various forms of this question, the following pages on this site provide both the questions and my answers:
Some things you should know:



I am not an attorney.

I have not offered legal opinions or given advice on specific child abuse cases, nor do I. Please contact a lawyer if you have legal questions.
I am not a psychiatrist.

I have not provided psychiatric evaluations or diagnoses, nor do I. Please contact a qualified medical professional if you have mental health questions.
Assignment or essay answers for students.

You'll benefit greatly by doing you own homework. If you need my credentials for the bibliography of a research paper, you'll find them at credentials.
I cannot help you find lost, missing or stolen children.

Please contact your provincial, state or federal authorities for your options.
I do not comment on Ask Darlene questions, or any questions privately or directly through your email.

All approved submissions (questions) and my corresponding answers have been posted on this site for the benefit of all my visitors.
Yes, I am the person who has answered the questions that have been submitted through this page.

I do not have a staff; I have been the one to answer the questions that have been posed. Indeed, ALL that I do on this site is on my own free time. So please be understanding and respectful of that time.
If you sent me a question through Ask Darlene (while it was still a feature on the site) and did not receive an answer:

Your question either fell into the above categories (in which case, I did not answer it) or I have answered the question before. Check out the links toward the bottom of this page, as well as Ask Darlene Archive Pages above. The answer you are looking for may be there.

About Automated Notifications:
If you've commented on any of the submissions on this site, you can opt to be automatically notified when someone else comments on that thread. Understand, however, that comments do not go live on the site until I've approved them first. I delete all inappropriate comments. If you've opted to be notified, if and when someone leaves another comment you will receive an automated message through the email you provided. In order to receive that email, you must provide your email address immediately after you've submitted your comment (no email; no notification). Don't worry, your email address will NOT be posted, and it is blind to me and visitors.
The automated message will provide the link (URL) of where to find the post that houses your comment. Keep in mind two things: One, since I do not permit comments to go live until after I've read them and approved them, time differences around the globe mean that you may be notified before I have the chance to approve the comment. And two, if the comment is inappropriate and has been deleted, you will still have received notification. Therefore, if you try to find a comment you've been notified about and it doesn't appear after a considerable amount of time, it likely means I deleted it due to inappropriateness.
I cannot notify you privately. Nor do I have the ability to re-set the automated notifications for you, as Canadian law prohibits this. How do I change my email address for notifications will take you to the step-by-step instructions on a work-around if you want to change the email address you have provided for automated notifications.

Child Abuse Questions on this Site:
Check out questions from my visitors on this page...

---
References
NOTE: Information pages on this site were based on material from the

Canadian Red Cross RespectED Training Program. Written permission was obtained to use their copyrighted material on this site.
Back to Child Abuse Effects Homepage from Ask Darlene
Updated Feb 20, 2017