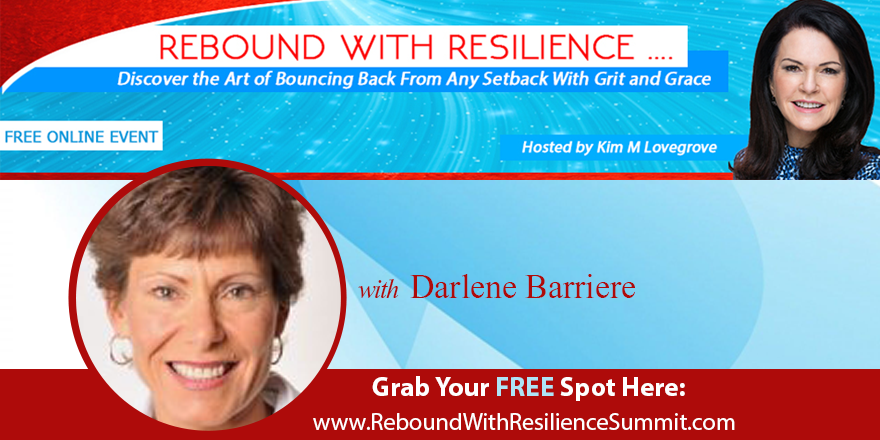 Whether you've been blindsided or knocked down—emotionally, physically, or financially, this can put you in a negative place. Adversity can make you weaker—but it can also make you stronger. We invite you to a Free online speaker series starting May 22 where you will discover that you can Rebound With Resilience and emerge stronger! Take advantage of the Free Gifts also! Don't wait! Reserve your seat now & get the interviews delivered right to your inbox everyday for 2 weeks! 
Loving Yourself
by Linda
(Australia)
To know that a healing path is available to all so we may evolve as spiritual beings after years of child sexual abuse is a blessing. I did not seek it...somehow it found me and I had to understand my sanity so went on a spiritual journey reading most every book I could get my hands on. Dreams were lucid and exciting so kept a dream journal. Psychic experiences became more profound. Intuition/Clairaudience was amazing. Love not Fear was the answer to everything. Experiencing Bliss and Joy as my main emotion. Friends would say " I want what you've got" My connection to spirit/god/higher power...my strength. I started meditating, automatic writing and have written one poem below that I hope you enjoy:


Loving Yourself
Speak with me of love
Let the passion fill your cup
A heart that breaks no longer
Resilience tested by worldly pain
Don't need to learn that lesson again
The love of who you are remains
My trust was non existent, but now trust God to guide me. My friends are few. I connect with nature and still trying to rid myself of self damaging behaviours.
---
Subscribe to Darlene Barriere's healing blog:

My goal is to inspire you, challenge your thoughts, and break open your heart. Your Self already knows you're remarkable and that the world needs you, more now than ever. It's time you know it and believe it too.
Healing the Body, Mind and Spirit

Email addresses, phone numbers, home addresses AND website/blog URLs in submissions and visitor comments are STRICTLY prohibited. Please don't include them, as they will be removed.