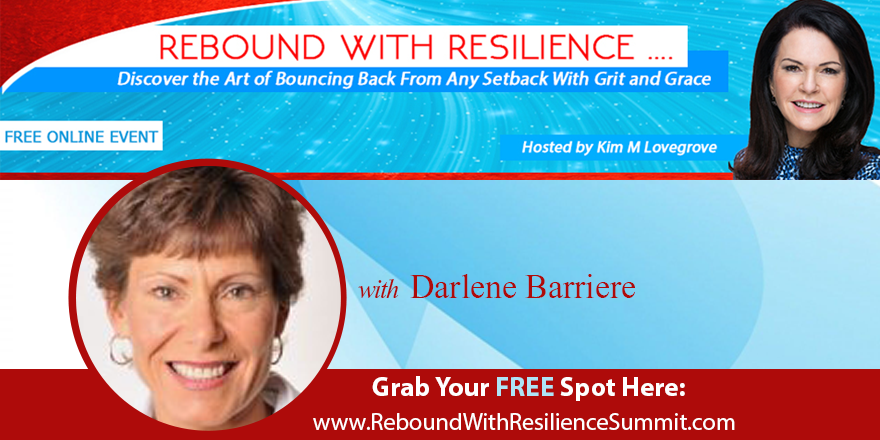 Whether you've been blindsided or knocked down—emotionally, physically, or financially, this can put you in a negative place. Adversity can make you weaker—but it can also make you stronger. We invite you to a Free online speaker series starting May 22 where you will discover that you can Rebound With Resilience and emerge stronger! Take advantage of the Free Gifts also! Don't wait! Reserve your seat now & get the interviews delivered right to your inbox everyday for 2 weeks! 
Emotional Abuse Definition on Your Site
by Anni
(Mankato, Minnesota, USA)
I noticed the definition of emotional abuse on your site is limited to an adult abusing a child. I came to your site while researching emotional abuse because one of my children is being abused by his older brother. Adults are not the only ones who can inflict this type of devastating treatment upon a child within the family unit.


Reply from Darlene:
Anni, while anyone of any age can inflict some type of emotional abuse onto another, the definition of emotional abuse on my site refers to
child abuse
as it would be accepted in law. What you are referring to can be called "sibling abuse" or defined even further as "bullying" or "harassment," depending on the age of the children involved and the difference in their ages.
If the older brother is of the age of majority, then emotional child abuse would apply.
But labels don't help either of these boys...
Darlene's additional comments to this Child Abuse Commentary "Emotional Abuse Definition on Your Site" are at the link below.Email addresses, phone numbers, home addresses AND website/blog URLs in visitor comments are STRICTLY prohibited, and could result in being banned from making further comments on this site.