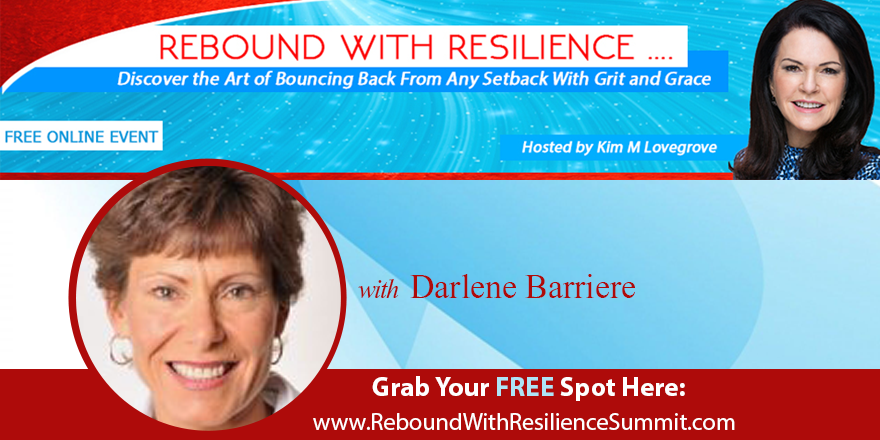 Whether you've been blindsided or knocked down—emotionally, physically, or financially, this can put you in a negative place. Adversity can make you weaker—but it can also make you stronger. We invite you to a Free online speaker series starting May 22 where you will discover that you can Rebound With Resilience and emerge stronger! Take advantage of the Free Gifts also! Don't wait! Reserve your seat now & get the interviews delivered right to your inbox everyday for 2 weeks! 
Words of Courage
by Kristina M.
(Alberta, Canada)
I got molested once when I was 5. I never told anyone, but I don't talk to him anymore. I just want to say a couple of words or sentences, and hopefully they'll help you heal.


Forgiveness is the best type of revenge. If you forgive the person who wronged you, then you'll feel free and unburdened. They will leave your minds.
It is not up to us to pass judgement onto others. There is a God and his judgement is the only one that matters. If you feel dirty and unclean, remember, God knows the truth and doesn't think you're dirty. Stay strong and live.
My heart goes out to all of you. You guys are brave for sharing your stories, and most of all, living. I know how hard it gets and you tend to beat yourself up over it or live in constant fear of the opposite sex.
If you forgive, you forget. It is not bad forget. It will make you stronger and an even stronger person to keep your head held up high. Stand up straight and display your proudness. You are you, and no one can take that away from you.
Email addresses, phone numbers, home addresses AND website/blog URLs in visitor comments are strictly prohibited.