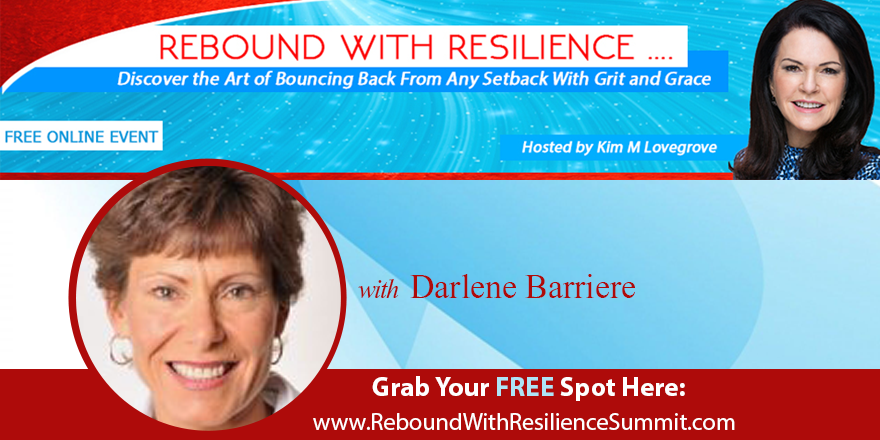 Whether you've been blindsided or knocked down—emotionally, physically, or financially, this can put you in a negative place. Adversity can make you weaker—but it can also make you stronger. We invite you to a Free online speaker series starting May 22 where you will discover that you can Rebound With Resilience and emerge stronger! Take advantage of the Free Gifts also! Don't wait! Reserve your seat now & get the interviews delivered right to your inbox everyday for 2 weeks! 
Taking the Investigation of Child Abuse Extremely Serious
by Greg Young
(Country Club Hill, Illinois, USA)
As a 29-year veteran in the field of child abuse as an investigator, asst. supervisor, supervisor, and administrator, I have found the number one factor in keeping children safe is regular visitation of reported families to observe the children and to interview them and their adult caretakers. Investigators of reported suspected abuse cases must make every effort to see the reported child victims; this means making constant visits until the child is seen (an unseen child remains at risk and could be constantly subject to abuse until seen). No investigator should feel at ease until a reported child is observed and interviewed, after all, if one hasn't seen the suspected victim, how can risk be assessed.



Darlene's comments to this Child Abuse Article titled "Taking the Investigation of Child Abuse Extremely Serious" can be found at Comments below this submission. Depending on system activity, there are sometimes delays in comments going live on my site; but rest assured, they do eventually appear. So if you don't yet see them, I hope you will return later to read what I, and possibly others, have written. I thank you for your patience and understanding.Email addresses, phone numbers, home addresses AND website/blog URLs in visitor comments are STRICTLY prohibited, and could result in being banned from making further comments on this site.
Click here to read or post comments
Join in and write your own page! It's easy to do. How? Simply click here to return to Child Abuse Article - Write one.
Disclaimer: To the best of my knowledge the child abuse
stories on this site are true. While I cannot guarantee
this, I do try to balance the need for the submitter to be
heard and validated with the needs of my visitors.