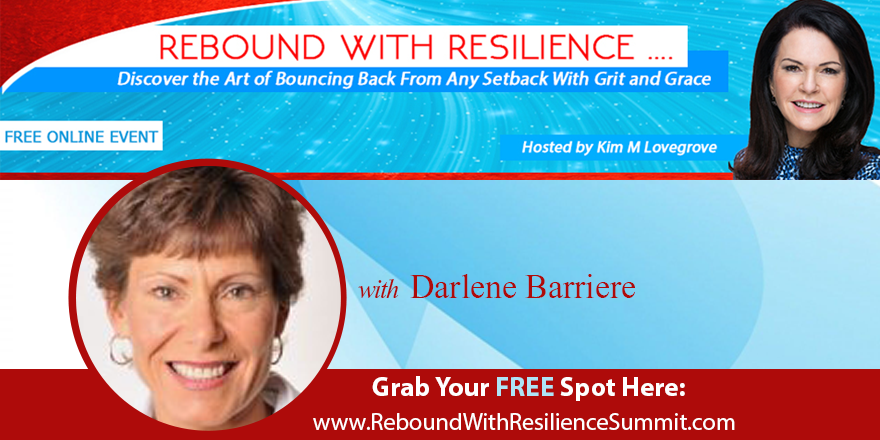 Whether you've been blindsided or knocked down—emotionally, physically, or financially, this can put you in a negative place. Adversity can make you weaker—but it can also make you stronger. We invite you to a Free online speaker series starting May 22 where you will discover that you can Rebound With Resilience and emerge stronger! Take advantage of the Free Gifts also! Don't wait! Reserve your seat now & get the interviews delivered right to your inbox everyday for 2 weeks! 
Sexual Child Abuse: Light at the End of the Tunnel?
by Peter H. Schmedding
(Canberra, Australia)
Out of the range of disturbing experiences in our lives, the act of having been sexually abused/raped/molested as a child is surely one of the most traumatic events. Is it any wonder that those who have been affected in this way are likely to carry a load of bitterness, insecurity and even guilt? Is it any wonder that in many cases their shattered self esteem prevents them from leading a successful life?


Looking at the issue from a different viewpoint, however, does
wallowing
in all those negatives HELP the person in any way? How can we escape the never-ending loop of resentment and bitterness? Would it possible for us helping, to stem the tide of ever-increasing reports of child molestation in our parts of the world?
For anyone who is willing to take a
positive step,
it would be useful to investigate the causes of the problem. That means, really looking into the mind of a pedophile. And, more importantly, can such an insight help us to protect our kids from the evil that is pedophilia?
There is a free publication on the net that deals with those matters. By going far beyond the primary topic, it outlines how the personality develops from their earliest days. Case histories examine how our society in certain cases actually (although unknowingly) creates a pedophile - a bitter pill to swallow. And yet, it is those cases that show the way to avoid the proliferation of sexual child abuse and help us on the way toward a sexually more mature and healthier future world.
More information about this author can be found at
Who is Peter Schmedding?
More information about pedophilia by this author can be found at
www.apex.net.au/~pet/ped.html
Email addresses, phone numbers, home addresses AND website/blog URLs in visitor comments are STRICTLY prohibited, and could result in being banned from making further comments on this site.