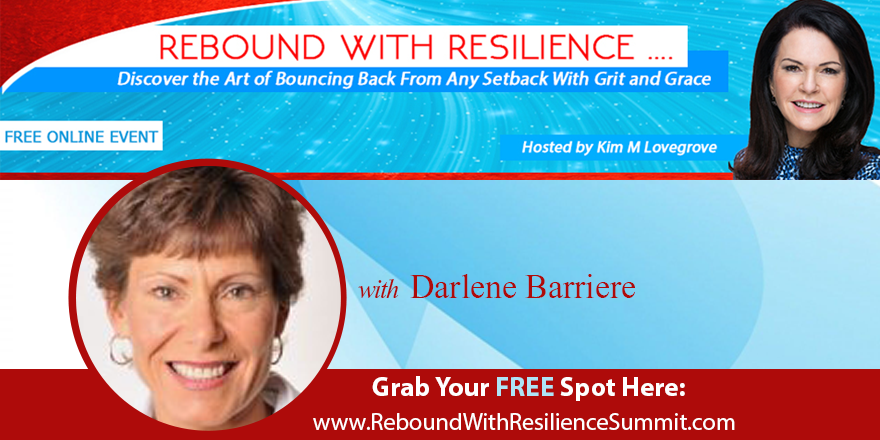 Whether you've been blindsided or knocked down—emotionally, physically, or financially, this can put you in a negative place. Adversity can make you weaker—but it can also make you stronger. We invite you to a Free online speaker series starting May 22 where you will discover that you can Rebound With Resilience and emerge stronger! Take advantage of the Free Gifts also! Don't wait! Reserve your seat now & get the interviews delivered right to your inbox everyday for 2 weeks! 
Relationship Violence Story From Byron
by Byron
(USA)
Well my abuse started when I was about four im 16 now. My older brothers would molest me and I would think nothing of it such as they would touch me and make me touch them back and do other bad things. No one else in my family new. My real dad finally came back in the picture with my step brother and they lived in oregon and la and I would always visit them. It wasn't until the summer when they lived in oregon my step brother and I would watch nasty movies and he would teach me bad words and bad things. But one day he saw a nasty movies and defied he wanted to try it on me we went to a park and we did nasty things. But all my brothers somehow seem to moved on and started to get more mature and forget about it. They all had girlfriends but I guess What they made me attracted to guys also so im bi. I always liked girls too but no one ever liked me because I was ugly and fat. I always hated myself and told myself I wasnt needed in this earth today and if I died nobody will care and attempted suicide sometimes. I had a bestfriend since kindergarten but told him nothing. We soon split up after high school started. Going to separate schools. In middle school is when my true sexuality started to come out and I liked guys more. But nothing ever serious. I had my first relationship with a girl in sixth grade and I liked her and went out with her cousin. And we dated in 7th grade. And a girl was dared to date me and I didn't know until I was made fun of. Then in nineth grade I had my first relationship with a guy. I was 15 he was 18 and he was thuggish and black and mexican. One day we were kissing and he tried to have sex with me and I said no then he started hitting me and I tried to run but he grabbed my hair and started to beat me even more and when I tried to scream he put his hands over my mouth and try to suffocate me then I just let him rape me. He hit me for about six months and I left him. In the nineth grade is also where I met my two best friends today ill just call them d and t. They were a real bad influence on me and got me into smoking and drinking. At this time I started to stress a lot and began cutting myself. I stopped cutting myself as much but still do it often to this day. But d and t were always hitting me but they are now good friends and they still hit me though. But I developed a huge crush on them and like both of them very much but I never told them any secrets about me scared of being made fun of and beat up and nobody will ever hang out with me again. Im black and indian by the way. Although my mom gives me whatever I want I still suffer from depression and lost a huge amount of weight from it. Im scared to tell anyone about what im going through. When I got to tenth grade and turned 16 I started to date a guy at the age of 19 he's white and mexican. He was abusive and really thuggish to. He would pistol whip me slam my head into things kick me punch me and yell at me,but he was nowhere as bad as my ex boyfriend who beat me just to hear me scream and cry. Once my ex invited me over when his parents were gone and he made drink and smoke with him and when I started to feel weak (when I drink or smoke my body shuts down and I feel very weak sometimes where I can't move. But I don't drink anymore) and he started to yell at me and I tried to leave but he locked the door and pushed and I tried to run but I tried for being too weak only being able to crawl away and he laughed and beat for ten minutes just laughing with my mouth and nose bleeding having bruises all over. I feared him so much. My ex always grabbed my arm and left bruises like when we were out in public together, but never seem like we were together,he always got jealous and though i was flirting with everyone and grabb me by my arm causing my teacher to almost investigate on me but i lied. I was too scared of him he said if i ever told he would hurt me and if i ever told the police he would come back and kill me. But my my boyfriend always protected me though. But I remember once I tried to leave him he slapped me and grabbed my face in shock and looked at him and backed up as I knew what was coming and he grabbed me by my hair and punched me in the face and I screamed and tore away tearing out my hair and I began to run for the door but he grabbed me by the stomach and threw me on the floor and started to kick me. And put me upstairs in his room and left. I huddled to corner putting my head in my arms and started to cry sitting there for hours depressed and crying. Until it was dark and then got really scared. He'd always grabbed me by my wrist and also leave bruises but never got questioned.


Once he pistol whipped me for yelling at him because he started to yell in my face and call me names and I shouted I hate him and he he had his gun got up and pistol whipped me I fell to the floor and stared to cry and crawled away from him in fear and he apologized but I was shaking real bad and was flinching from him. My parents never knew anything about my life where I went. They didn't really care but they did care about me. I still date the guy to this day and he got so much better but he hits me every so often, but im so stubborn and don't wont to leave him. And can't because I love him too mmuch. I always keep to myself now but when im hanging with friends. I always have nightmares about all the bad memories. Sometimes being kidnapped and stowed away on a van and abused by all my abusers and raped. Thanks for reading my story.
---

Note from Darlene: If I have not left a comment on your story, please understand that it is not personal; it's just that my hectic schedule no longer permits me to do so.
I hope you'll follow me on:
Email addresses, phone numbers, home addresses AND website/blog URLs in submissions and visitor comments are STRICTLY prohibited. Please don't include them, as they will be removed.
Click here to read or post comments
Join in and write your own page! It's easy to do. How? Simply click here to return to Write Your Relationship Violence Story - Talk Before Touching®.
Disclaimer: To the best of my knowledge the child abuse
stories on this site are true. While I cannot guarantee
this, I do try to balance the need for the submitter to be
heard and validated with the needs of my visitors.