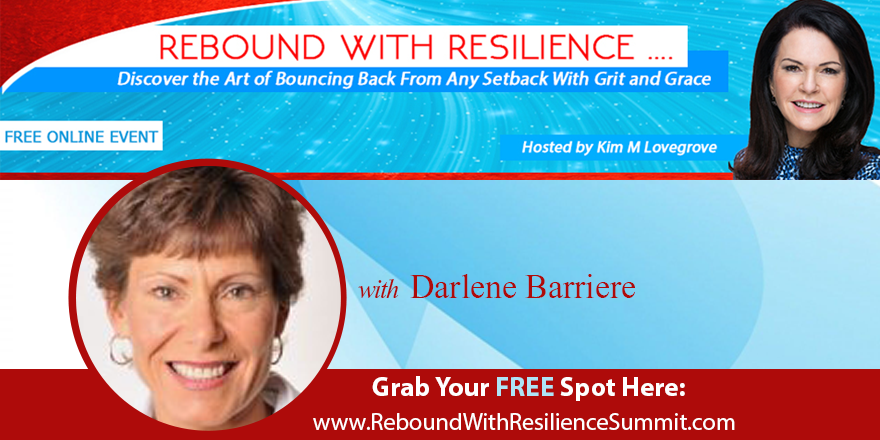 Whether you've been blindsided or knocked down—emotionally, physically, or financially, this can put you in a negative place. Adversity can make you weaker—but it can also make you stronger. We invite you to a Free online speaker series starting May 22 where you will discover that you can Rebound With Resilience and emerge stronger! Take advantage of the Free Gifts also! Don't wait! Reserve your seat now & get the interviews delivered right to your inbox everyday for 2 weeks! 
My toddler was sexually abused at daycare: How do I function again?
by Jess
(Rougemont, North Carolina, USA)
Mom Gone Crazy!!!
I have just found out my 3-year-old was sexually abused at daycare. It has made me absolutely crazy!! I can't eat, sleep, or think about anything else. I have gone to the police already. How do I function again??


Note from Darlene: My answer to this Ask Darlene question "My toddler was sexually abused at daycare: How do I function again?" can be found at Comments below this submission. Depending on system activity, there are sometimes delays in comments going live on my site; but rest assured, they do eventually appear. So if you don't yet see them, I hope you will return later to read what I, and possibly others, have written. I thank you for your patience and understanding.Email addresses, phone numbers, home addresses AND website/blog URLs in visitor comments are STRICTLY prohibited, and could result in being banned from making further comments on this site.
Click here to read or post comments
Disclaimer: To the best of my knowledge the child abuse
stories on this site are true. While I cannot guarantee
this, I do try to balance the need for the submitter to be
heard and validated with the needs of my visitors.