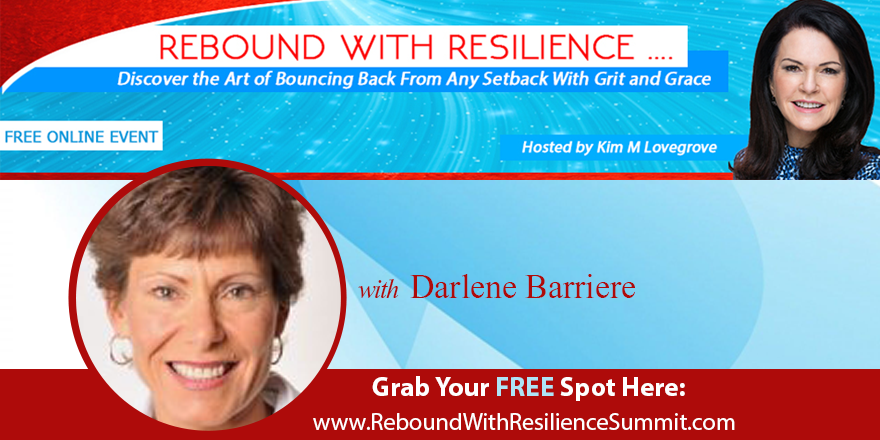 Whether you've been blindsided or knocked down—emotionally, physically, or financially, this can put you in a negative place. Adversity can make you weaker—but it can also make you stronger. We invite you to a Free online speaker series starting May 22 where you will discover that you can Rebound With Resilience and emerge stronger! Take advantage of the Free Gifts also! Don't wait! Reserve your seat now & get the interviews delivered right to your inbox everyday for 2 weeks! 
My Mother is a Child Abuse Survivor
by Felicia P
(Huntington, West Virginia, USA)
I found out that from the age of six years old, when her father left, that my mother was raped and abused by her stepfather. Not only did this man sexually assault her, but he assaulted his niece and even his own daughters. My mother, a very courageous individual, has been scared for the rest of her life. She has a horrible self-image, numerous failed relationships, and she suffers from severe depression, panic attacks and often feels dirty of things she has done. She is still able to go through her daily life though, going to school to obtain a nursing degree, meeting a very nice man with whom she has planned to spend the rest of her life. My mother has come a very long way from the little girl she once was. I am very proud of her.


With Love,
Felicia
Email addresses, phone numbers, home addresses AND website/blog URLs in visitor comments are strictly prohibited.
Click here to read or post comments
Join in and write your own page! It's easy to do. How? Simply click here to return to Child Abuse Commentary.
Disclaimer: To the best of my knowledge the child abuse
stories on this site are true. While I cannot guarantee
this, I do try to balance the need for the submitter to be
heard and validated with the needs of my visitors.