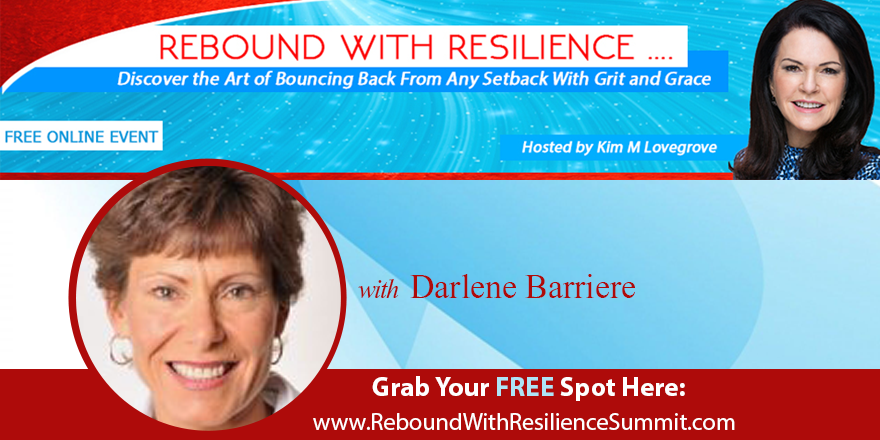 Whether you've been blindsided or knocked down—emotionally, physically, or financially, this can put you in a negative place. Adversity can make you weaker—but it can also make you stronger. We invite you to a Free online speaker series starting May 22 where you will discover that you can Rebound With Resilience and emerge stronger! Take advantage of the Free Gifts also! Don't wait! Reserve your seat now & get the interviews delivered right to your inbox everyday for 2 weeks! 
Happy New Year!
by Darlene Barriere - Webmaster
(Kamloops, British Columbia, Canada)
To my visitors and contributors: I take this opportunity to express a heartfelt thank you for helping my website become the foremost child abuse site on the Internet. Your contributions, comments and questions have helped others in countless ways. You have made a difference. Keep up the great work!


May 2008 bring you all healing and happiness.
Click here to read or post comments
Join in and write your own page! It's easy to do. How? Simply click here to return to The Lighter Side.
Disclaimer: To the best of my knowledge the child abuse
stories on this site are true. While I cannot guarantee
this, I do try to balance the need for the submitter to be
heard and validated with the needs of my visitors.