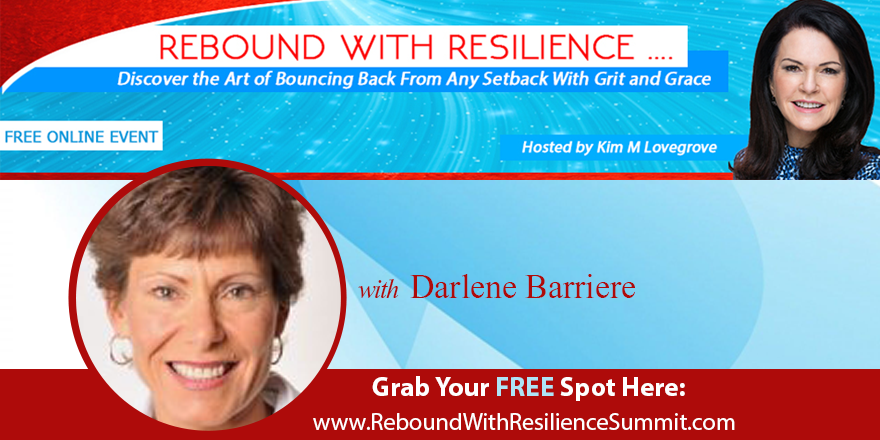 Whether you've been blindsided or knocked down—emotionally, physically, or financially, this can put you in a negative place. Adversity can make you weaker—but it can also make you stronger. We invite you to a Free online speaker series starting May 22 where you will discover that you can Rebound With Resilience and emerge stronger! Take advantage of the Free Gifts also! Don't wait! Reserve your seat now & get the interviews delivered right to your inbox everyday for 2 weeks! 
Dr. Phil: An Episode Worth Watching
by Darlene Barriere - Webmaster
(Kamloops, British Columbia, Canada)
Most abuse victims fantasize a confrontation with their abusers. Few have the opportunity to have the world's most famous PhD mediate such a confrontation.


I urge all my visitors to either tune in to or tape tomorrow's (Wednesday, February 13, 2008) Dr. Phil show, titled
Behind Closed Doors,
a show that deals with sexual child abuse, and a mother who witnessed the abuse and did nothing.
The now-adult Heidi confronts her mother, Susan, over why, after walking in on an attack when Heidi was 9 years old, she did nothing to stop it, and instead stayed with the man who continued to sexually molest his stepdaughter.
Watch as Dr. Phil forces Susan to answer for her lack of action. Then watch as Dr. Phil confronts Heidi's stepfather, John, Heidi's abuser.
The episode highlights the disturbing subject matter of a mother who turned a blind eye, and showcases all too well what typically happens when victims confront their abusers. I hope you will tune in tomorrow, and then offer your comments through this page.
Email addresses, phone numbers, home addresses AND website/blog URLs in visitor comments are strictly prohibited.