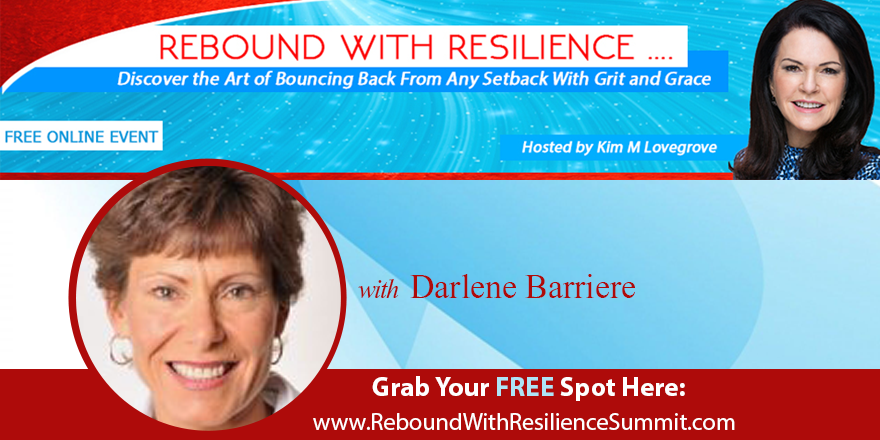 Whether you've been blindsided or knocked down—emotionally, physically, or financially, this can put you in a negative place. Adversity can make you weaker—but it can also make you stronger. We invite you to a Free online speaker series starting May 22 where you will discover that you can Rebound With Resilience and emerge stronger! Take advantage of the Free Gifts also! Don't wait! Reserve your seat now & get the interviews delivered right to your inbox everyday for 2 weeks! 
Child Abuse - Turn of the Light
by Cathy Thomson
(Brisbane, QLD, Australia)
A child who's protected


and held to rise,
lives with sunshine and rainbows,
puppies and butterflies.
Sadly, but true
not all would appear
to have a soft place to fall
and memories held dear.
How could this happen?
this unfair lucky dip.
A life on a platter
or trust taken and ripped.
Who will rescue them
in their vulnerable state?
when their carer abuses
and pain is their fate.
'You are breaking hearts that have not formed
and cannot properly mend.
Pick on someone your own size,
someone who can defend.'
The doors need to be opened
and blind eyes turned back front.
We should all finally unite
and join in the hunt.
For revealing the weak
who prey on the weak.
Let's tell children what's 'bad'
and give them comfort to speak.
So start up the engines and write in the sky.
And pray that the cycle of abuse
will finally die.......
By Cathy Thomson
---

Note from Darlene: If I have not left a comment on your story, please understand that it is not personal; it's just that my hectic schedule no longer permits me to do so.
I hope you'll follow me on:
Email addresses, phone numbers, home addresses AND website/blog URLs in submissions and visitor comments are STRICTLY prohibited. Please don't include them, as they will be removed.