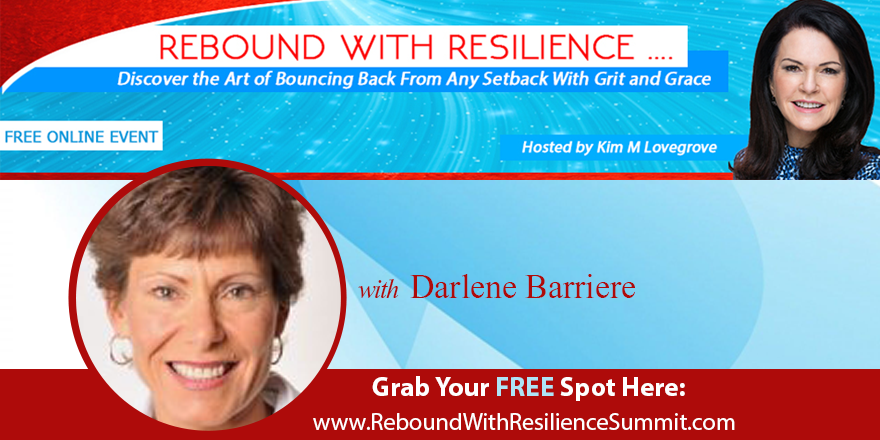 Whether you've been blindsided or knocked down—emotionally, physically, or financially, this can put you in a negative place. Adversity can make you weaker—but it can also make you stronger. We invite you to a Free online speaker series starting May 22 where you will discover that you can Rebound With Resilience and emerge stronger! Take advantage of the Free Gifts also! Don't wait! Reserve your seat now & get the interviews delivered right to your inbox everyday for 2 weeks! 
Child abuse sentence of 15 years upheld
by JWC
(Canada)
Hey Darlene, love this Google Child Abuse news feed you have implemented. Gives me an opportunity to read and comment on child abuse news all in one place.


Speaking of which, thumbs up to the Supreme Court of Canada for re-imposing the 15-year sentence to a Quebec man who was convicted of sexually assaulting his four-year-old daughter and taking pornographic pictures of her and a young friend. Can you believe a lower court had previously reduced the sentence to nine years?
The vote was eight to one in favor of the 15-year sentence. The only dissenting vote was from Justice Morris Fish, who felt the original sentence was overly severe in comparison to sentences in similar cases. I guess no one has told the Honorable Justice that two wrongs do not make a right.
Thanks to the other eight Justices who have used their common sense and imposed an appropriate sentence for this reprehensible act.
Darlene's comments to this Child Abuse Article titled "Child abuse sentence of 15 years upheld" can be found below.Email addresses, phone numbers, home addresses AND website/blog URLs in visitor comments are STRICTLY prohibited, and could result in being banned from making further comments on this site.
Click here to read or post comments
Join in and write your own page! It's easy to do. How? Simply click here to return to Child Abuse Article - Write one.
Disclaimer: To the best of my knowledge the child abuse
stories on this site are true. While I cannot guarantee
this, I do try to balance the need for the submitter to be
heard and validated with the needs of my visitors.