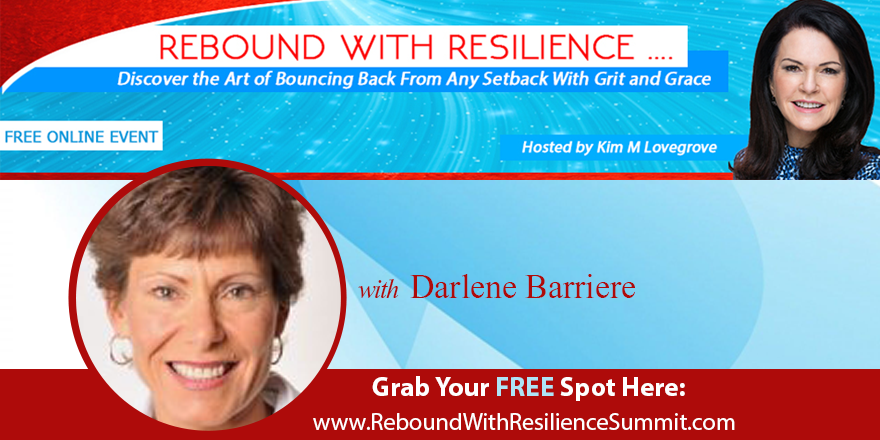 Whether you've been blindsided or knocked down—emotionally, physically, or financially, this can put you in a negative place. Adversity can make you weaker—but it can also make you stronger. We invite you to a Free online speaker series starting May 22 where you will discover that you can Rebound With Resilience and emerge stronger! Take advantage of the Free Gifts also! Don't wait! Reserve your seat now & get the interviews delivered right to your inbox everyday for 2 weeks! 
Child Abuse - I'm NOT Too Old to Still Be Suffering
by Name Undisclosed
(Location Undisclosed)
I recently told my mother what her 3rd husband did (the emotional abuse and terrorizing), and she brushed if off, claiming she "didn't know." When I reminded her of the symptoms and how apparent they were when I was a teen- my drug use, truancy, attempted suicide, she never replied but instead booked herself a vacation at the spa.


Looking back, I have realized her denial of everything was and still is typical-- never happened, didn't know, didn't say it, didn't hear it, didn't mean it. You're too sensitive, you're crazy, you need to get over it.
My mother is an empty, jealous woman. Her husband's abuse exemplified her own feelings of envy and jealousy. She was and still is envious of her pretty, bright, creative, talented, intelligent daughter (me) so when her husband abused me, she turned a blind eye. She was complicit.
When she left him for another man, she denied I was her daughter for years, so her new scumbag boyfriend wouldn't realize her real age. (Something she still denies doing.)
Superficially, she may appear to be "nice" but deep down, she's not. I am 46 and NOT to old to be suffering from what she has always denied happened!
---

Note from Darlene: If I have not left a comment on your story, please understand that it is not personal; it's just that my hectic schedule no longer permits me to do so.
I hope you'll follow me on:
Email addresses, phone numbers, home addresses AND website/blog URLs in submissions and visitor comments are STRICTLY prohibited. Please don't include them, as they will be removed.