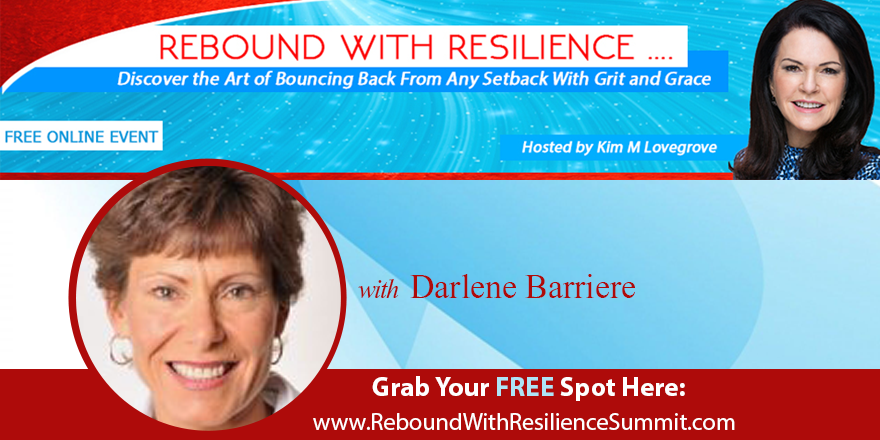 Whether you've been blindsided or knocked down—emotionally, physically, or financially, this can put you in a negative place. Adversity can make you weaker—but it can also make you stronger. We invite you to a Free online speaker series starting May 22 where you will discover that you can Rebound With Resilience and emerge stronger! Take advantage of the Free Gifts also! Don't wait! Reserve your seat now & get the interviews delivered right to your inbox everyday for 2 weeks! 
Child Abuse Ignored
by Ed
(British Columbia, Canada)
I am a father of two young boys - i live everyday with regret and anger - their mother was abused from age 6 to 14 by a stepfather - she revealed this to me several years ago - and i have watched her life go down ever since.


We went to the police and nothing materialized - She is no longer in our lives and i have watched her become a drug addict and thief - to the point of arrest - i am at my wits end and the guilt is slowly killing me inside. I live in fear that i havent done enough.
I have attacked the indivdual online - Facebook - i have contacted police - but have been told - she has to report it.
I am worried that i havent done enough - i cant sleep and am having difficulties with everyday life - Why do i feel this - i didnt do anything wrong - but i havent done anything right either. Where can i get help - for her - for me and for my children.
---
Email addresses, phone numbers, home addresses AND website/blog URLs in submissions and visitor comments are STRICTLY prohibited. Please don't include them, as they will be removed.
Click here to read or post comments
Join in and write your own page! It's easy to do. How? Simply click here to return to Child Abuse Commentary.
Disclaimer: To the best of my knowledge the child abuse
stories on this site are true. While I cannot guarantee
this, I do try to balance the need for the submitter to be
heard and validated with the needs of my visitors.