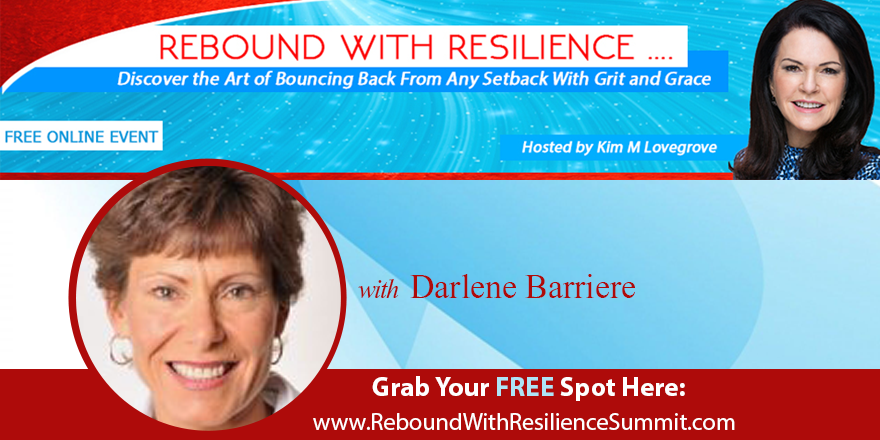 Whether you've been blindsided or knocked down—emotionally, physically, or financially, this can put you in a negative place. Adversity can make you weaker—but it can also make you stronger. We invite you to a Free online speaker series starting May 22 where you will discover that you can Rebound With Resilience and emerge stronger! Take advantage of the Free Gifts also! Don't wait! Reserve your seat now & get the interviews delivered right to your inbox everyday for 2 weeks! 
Child Abuse: A Parent's Responsibility
by Darlene Barriere
(Kamloops, British Columbia, Canada)
Parents can be charged with child abuse—a felony charge—even when the abuse is by the hand of another.


Such is the case of an Oklahoma couple who are charged with enabling child abuse after their 5-month-old baby suffered 15 different injuries over a space of time. The defense attorney for the couple argued that since no one has been identified or charged with actually abusing the baby, the case should be dismissed. But the prosecution countered that they don't have to prove who committed the injuries. They only have to prove that the parents were responsible for the care of the baby and that the baby's injuries were apparent.
According to court documents, the couple are accused of leaving their baby "in the care of another," even when they "knew or reasonably should have known that the child would be placed at risk of abuse."
The parents took the baby to the hospital, but not before the baby had suffered 3 skull fractures, 5 rib fractures, 6 bruises on her head, and an inch-long cut at the back of the roof of her mouth.
A child protection expert testified that the baby's injuries were consistent with abuse, stating it would have taken 3 blows to fracture the child's skull, that "rib fractures in this age of child are 99 percent associated with physical abuse," and that the "bruises are absolutely consistent with blunt force trauma."
My Comments:
This case isn't just a question of law; it's a question of common sense.
The injuries to this Oklahoma couple's baby could not have been missed. Clearly, these parents were negligent in the care of their baby girl. They had a duty to love, nurture and protect their child, by ensuring that the basic needs were met. Regardless of whether or not they were the ones who inflicted the physical abuse, they are guilty of not protecting her from that abuse.
Thumbs up to the prosecution for taking legal action in this case!