Child Abuse Story From
Shauna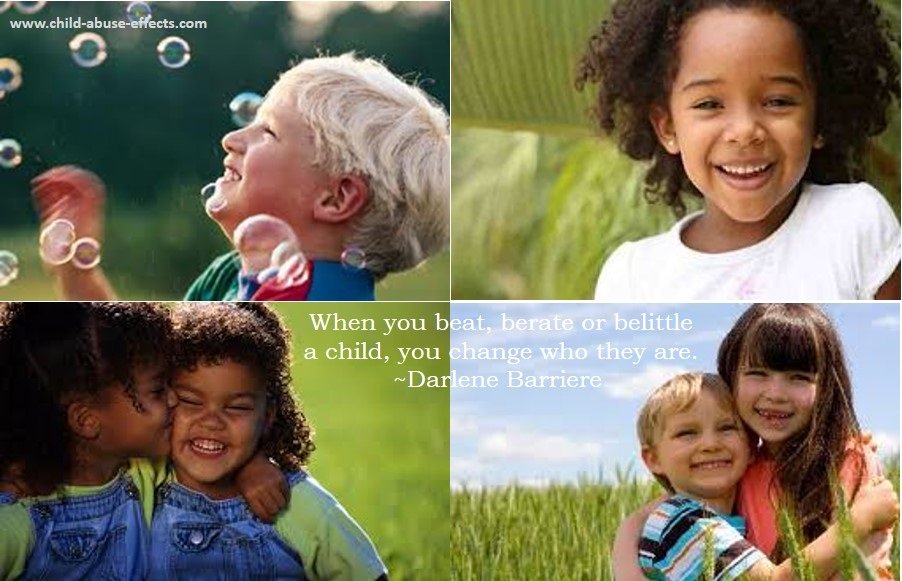 This child abuse story from Shauna page was created March 9, 2007 and was originally posted on March 4, 2007 as story #87.

Shauna is from the United States

The following child abuse story from Shauna depicts extreme physical abuse, emotional abuse, child neglect and sexual abuse.

The child abuse effects on Shauna: extreme physical injuries that required lengthy hospital stays for broken bones, burns, open wounds and surgeries to repair abuse-related damage, loneliness, hopelessness, feelings of being unworthy of love and belonging, feelings of wanting to die so that the pain would end
Child Abuse Story From Shauna:

I am 37 years old.

My stepfather was the head of the highway dept for the state. My mother had a successful preschool with 25 children and 7 staff members. She had a teaching degree and a degree in child psychology. My grandparents owned a busy pharmacy. My family was friends with the governor and many legislators. They belonged to a country club and went to catholic mass every Sunday. We looked like the perfect family. Child abuse was still considered a family problem and the good old boy network was very much in place.

My brother and I were considered clumsy children due to all our injuries. Many thought it was odd we did not swim and wore long sleeved shirts and pants year around (Helena gets hot in the summer). It was not enough to cause alarm.

We had a family doctor that made house calls. By the age of 3, I had suffered 23 broken bones, only one had been set properly. The bruises and cuts on the front and back of my arms, back and legs were so extreme they had become infected. I required 17 stitches to repair the open wounds on my back, the back of my arms and thighs, some of which were determined to be at least a year old and the result of multiple injuries inflicted by the same type of trauma on a regular basis. All of these were found by hospital workers when I was admitted for 2nd degree burns on the inside of my ears, roof of mouth, and my tonsils that had become infected. I weighed 21 lbs. I was lethargic and near death.
I spent 3 months in the hospital and 4 months in a foster home while they investigated the allegations of child abuse brought about by hospital workers and doctors.

I weighed 33 lbs when I was returned to my parents. The state's CPS findings showed no proof of child abuse and deemed all of these injuries accidental and self-inflicted. My parents were town heroes for having the patience to deal with such a disturbed child. My brother, who was 1 yr younger than me, was never given a physical exam or interviewed; I was never interviewed or seen personally by any CPS employees, counselors, or social workers. They all worked with my mother and my family doctor. I was released to my mother for counseling; we were not even monitored CPS.

My parents became much more careful. We were seated in chairs and drilled for hours daily, with stories of how our injuries came about. We were not allowed to speak with anyone without our parents present.

My mother loved the attention she received caring for her deranged child, and I went to the hospital a lot after that with my "self inflicted injuries". Amazingly, she got our family physician to concur that my brother and myself were inflicted with the same disorder. My brother did not speak until he was 4 years old. It was later determined to be the result of the emotional abuse and an injury to his larynx caused when he was a baby.

My parents found new ways to torture us: long periods in small storage areas in our house in the dark, no noise, bruises were no longer visible but kept to places easily covered. We were forced to be perfect. Any slight was punished severely. They had us convinced that if we told again, everyone would know how bad we were, and we would be sent to live somewhere worse. We were shown bondage magazines and read slave contracts. We were 4 and 3 and thought the world was a scary place, and that once people figured out how bad you were they hurt you like our parents; we were programmed by our abusers to believe this. The nice people in our lives just hadn't found out. It was a horrible life. The loneliness was the worst. We never felt we belonged or were worthy of love.

The sexual abuse started when I was 4, shortly after being returned to my parents. It was brutal and constant.

I have had 5 separate surgeries from the age of 13 - 17 to repair the damage caused by the constant abuse. I was not supposed to be able to have children.

At twelve years old, my stepfather stabbed me in the left lower back with a screwdriver, barely missing my kidney, because I tried to resist his advances. He stitched me up and finished what he started.

Two weeks later, the school sent a letter asking why I was absent. My 7th-grade teacher had had suspicions for about 6 months and was trying to gather documentation to present to CPS. There had been 17 investigations at the request of school officials and medical personnel over the years; all had been dismissed after interviews with our family doctor and our mother; the teacher was being very thorough.

I was sent to school very ill. My wound was infected. The antibiotics weren't working. My parents and doctor were worried about hospital personnel being alerted. I passed out at school. An ambulance was called. My stepfather showed up first with my family doctor. I was released to their care. My teacher, however, had spoken to me when I arrived at school and called the police; they met us at our home 2 hours later. I thought I was dead. I thought even my teacher couldn't help me. In my mind, all was lost. I was ready to die; at least the pain would be gone.

The police showed up at the same time as my mother and her lawyer. I was taken to the hospital; I spent a month there. My stepfather was arrested. My brother left with my mother.

My stepfather was convicted of several infractions. He got 3 years in jail and 7 years in an experimental offender program. My mother was never held accountable. Our family doctor got 15 years and served 5. Both my father and my doctor were relocated and given new identities as part of the offender program. My mother never lost custody of my brother or her preschool license.

I was bounced from foster home to group home for the next 3 years. I was emancipated at the age of 16.

I never understood how people could look so happy and how they got their parents to hug them; I just figured they were better pretenders. I tried so hard to make us seem like the perfect family. I was convinced if people believed it then I would be that happy and my parents would hug me around other people.

I was very lonely and hopeless most of my childhood. I found out about all the people who reported my parents over the years at the hearing. They all testified and they all said I was not to blame. They described my mother as a monster with no feeling for her children or anyone else. They saved me by caring enough to fight for me; thanks to them, I did not die at the hands of my parents and I did not die inside.
Subscribe to Darlene Barriere's healing blog:

My goal is to inspire you, challenge your thoughts, and break open your heart. Your Self already knows you're remarkable and that the world needs you, more now than ever. It's time you know it and believe it too.
Healing the Body, Mind and Spirit
<< back
---
References
NOTE: Information pages on this site were based on material from the


Canadian Red Cross RespectED Training Program. Written permission was obtained to use their copyrighted material on this site.
Back to Child Abuse Effects Homepage from Child Abuse Story from Shauna
Child abuse story from Shauna was re-formatted June 10, 2015