Child Abuse Story From
Shannon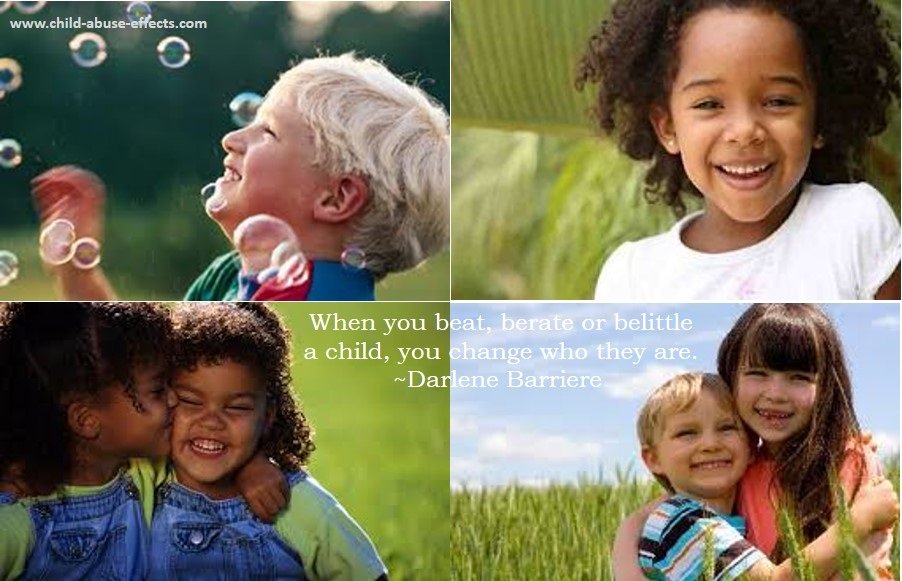 This child abuse story from Shannon was created September 12, 2006 and was originally posted on August 28, 2006 as story #30.

Shannon is from Rogersville, Tennessee, USA

The following child abuse story from Shannon depicts sexual abuse at the hands of her sister, her stepgrandfathers, and her stepbrother.

The child abuse effects on Shannon: promiscuity, the inability to maintain relationships, and today Shannon has difficulty showing affection and being intimate with her husband.
Child Abuse Story From Shannon:

It's hard to tell a story, the story, or the stories. It's hard to face and hard to talk about. I have gone to counseling with no success. I can't go more than two or three times. I've seen three different counselors.

I can't remember the first time I was sexually abused. I know my sister did it. I don't know how long it lasted, but I know I can't remember the first time it happened. I, too, always thought it was partly my fault and that I had involvement. I felt guilty because the physical sensations were good.

My sister would make me kiss her, rub her breasts, and give her oral sex. Make me? Is that the truth? She was six years older than me. She would do those things to me, too. I hated it. I hated lying in bed and not knowing whether she would touch me or not. I hated the feeling of orgasm. I can't remember what happened next.
Both my stepgrandfathers fondled me. One would rub my shoulders and look down my shirt. I would lay in the floor and he would rub his foot up my shorts. The other placed his finger in my panties when I was napping on the couch. He then tried to kiss me when I walked outside to my grandmother. I told about him but never anyone else. This all happened around the age of ten. My mother believed me, but no one ever did anything.

In addition, I had a stepbrother that would fondle me when I was "asleep." That was what I always did, pretend I was asleep or just ignored the behavior. Little did I know how much it would effect me later in life.

In college, I became promiscuous and could not maintain relationships. I always felt guilty but could never say "no."

I never really thought I was affected by my abuse and felt I was resilient. Until I got married. I have a wonderful, affectionate husband. He is loyal and loving and wants more than anything to hug me, to touch me. But I can't. I can't stand the feeling. I want control over my body. I don't want to kiss. Everything makes me feel uncomfortable. There is so much in my mind, sometimes about my past. Stuff that I can't bring out but is churning in the pit of my stomach. How do I heal? How do I become who I need to be for my husband and especially myself?
Subscribe to Darlene Barriere's healing blog:

My goal is to inspire you, challenge your thoughts, and break open your heart. Your Self already knows you're remarkable and that the world needs you, more now than ever. It's time you know it and believe it too.
Healing the Body, Mind and Spirit
<< back
---
References
NOTE: Information pages on this site were based on material from the


Canadian Red Cross RespectED Training Program. Written permission was obtained to use their copyrighted material on this site.
Back to Child Abuse Effects Homepage from Child Abuse Story from Shannon
Child abuse story from Shannon was re-formatted June 10, 2015