Child Abuse Story From
Lindsey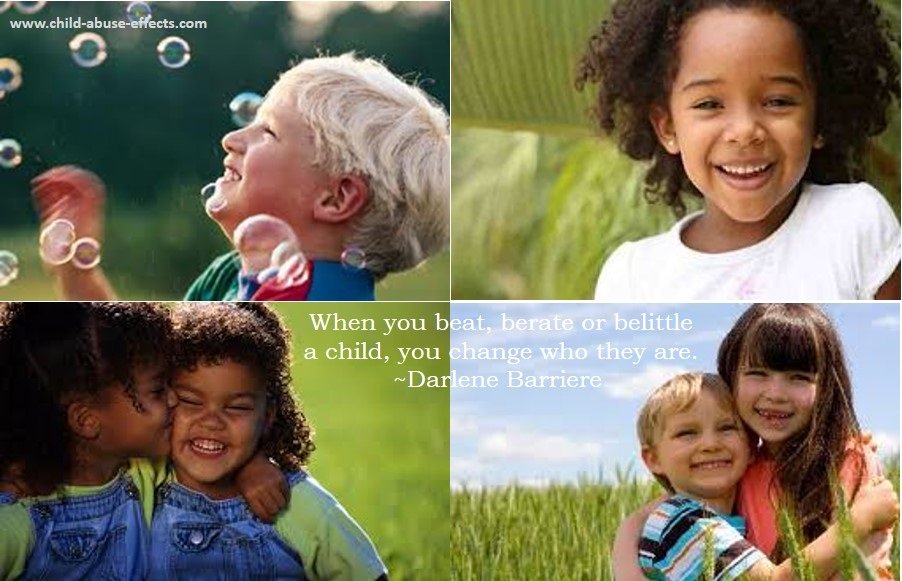 This child abuse story from Lindsey page was created May 14, 2007 and was originally posted on May 5, 2007 as story #113.

Lindsey is from Pella, Iowa, USA

The following child abuse story from Lindsey depicts sexual abuse at the hands of her father and later her brother.

The child abuse effects on Lindsey: self-blame, fear of telling her husband about the sexual abuse inflicted upon her
Child Abuse Story From Lindsey:

My name is Lindsey. I was abused by my father and later, by my brother. It's more difficult than what I thought it would be to write this, but I think it will help me heal. I guess I will go into detail. I hope that's ok.
I was 12. My dad started paying more attention to me. He never did much with me, but now he started hugging me more and telling me that I was his beautiful girl. I absolutely loved the attention. I was an only daughter. I had 2 older brothers who were both off to college, the younger had just left that year.
My father would get home from work at 3:00, and my mom at about 6:00, so it was just me and my dad when I got home from school. He just kept progressing on touching me. He would hug me and run his hands down my body, but always over my clothes. Then weeks later, he started rubbing his hands under my clothes, mainly under my shirt. Soon after this, he tried to put his hands on my breasts, but I resisted and he would stop. Every day he would end by trying to put his hands on them, and finally for some reason, I didn't resist. I think this was the biggest mistake I have ever made, because it's like from then on, my father knew he had control over me.
Weeks went by. My father started trying to put his hand down my pants. Again, I always resisted, until for some reason, I stopped resisting. Soon after this, my body started responding to his touch. I felt like I shouldn't continue to let my father do these things to me, but my body kept telling me to let him do this and almost welcomed his touch. I can't believe that I would admit this, but at that age, I just didn't know better. He just had been working my body up so much by touching every part of it that I "needed" his hand in me. I kind of knew this touching was wrong because my father never did this when my mother was home.
After several months, my father decided one day that he would give me a bath. And soon, every day when I got home from school, he would molest me and then bathe me.
One day I had a friend over. My father said she had to go home. I pleaded with him so she could stay. He decided she could, but only if she took a bath with me. She said that would be fine. He ended up bathing me first, and then made me leave and bathed my friend. After that day, she didn't come over much, and now I can see why.
My father soon ended up taking a shower with me every day. He would dry me off, carry me to his bed and perform oral sex on me. I was 13, almost 14 by now. It became a ritual. He knew my body probably better than I did. My father would tell me it was his favorite time of day, and how I was the most beautiful girl in the world, and he told me how happy I made him feel. I loved these words from him. I think this was the main reason I never told, why I never fought back.
Then, when I was almost 16, my father had intercourse with me for the first time. I remember this because it was the first time my father hurt me. I screamed for him to stop, but he insisted he had to finish. I was bleeding and crying when he was done. He kept telling me he was sorry, but he had to do this. He had sex with me almost everyday after until I turned 18 and left for college. He was always worried about getting me pregnant, but never did. By this time, I was getting sick of it and even had a couple of boyfriends, but my father kept telling me how he needed me and I always would give in.
It stopped for a while, but whenever I came home, he would get me alone. This lasted until I was 21. Then one day he had a heart attack and died. I never cried so much in my life. I don't know why now, probably because I knew all that attention he gave me was gone. I was so upset, and it didn't go unnoticed. My 32-year-old, married brother with 2 kids was trying to comfort me the whole day. He just held me and told his wife he was going to take me home. When we arrived, he carried me to my bed, took my clothes off, and raped me. He said he had been waiting for this moment for a long time. I didn't know who I was anymore. I was so confused. How could I go from my father to my brother almost overnight?
He called his wife while I was laying naked in his arms, and told her he shouldn't leave me that night. He had sex with me the entire night.
After that night, it never happened again. I never mentioned it to my brother, and he acted like it never happened.
I am 29 years old now and have a husband who is very loving and caring to me. I wish I could get the strength to tell him about my relationship with my father and brother, but don't know if he will change because of it.   
I think telling this story today will help me go on and do the right thing and help heal me. Thanks for reading.
Subscribe to Darlene Barriere's healing blog:

My goal is to inspire you, challenge your thoughts, and break open your heart. Your Self already knows you're remarkable and that the world needs you, more now than ever. It's time you know it and believe it too.
Healing the Body, Mind and Spirit
<< back
---
References
NOTE: Information pages on this site were based on material from the


Canadian Red Cross RespectED Training Program. Written permission was obtained to use their copyrighted material on this site.
Back to Child Abuse Effects Homepage from Child Abuse Story from Lindsey
Child abuse story from Lindsey was re-formatted June 3, 2015