Child Abuse Story From
Lauraine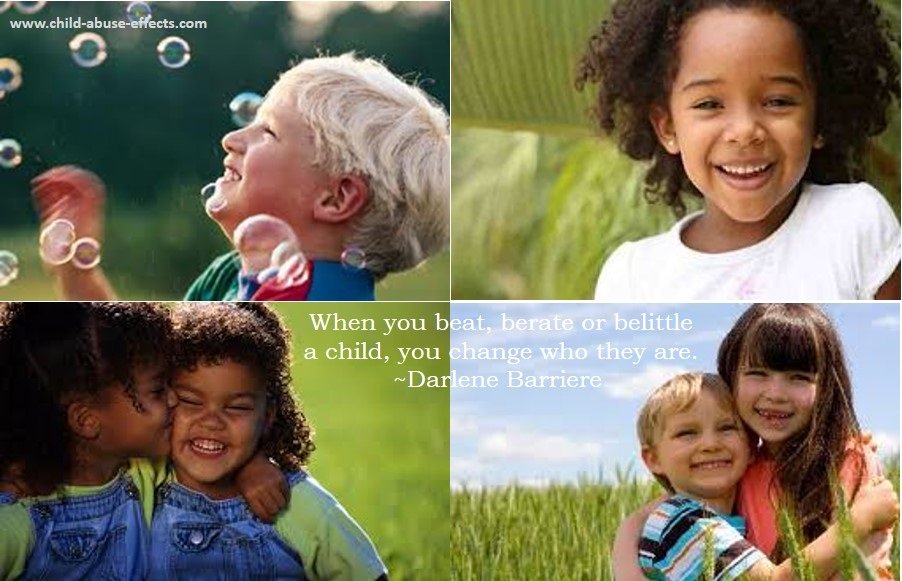 This child abuse story from Lauraine page was created July 18, 2007 and was originally posted on June 28, 2007 as story #154.

Lauraine is from Louisville, Kentucky, USA

The following child abuse story from Lauraine depicts: physical abuse, emotional abuse and child neglect

The child abuse effects on Lauraine: strong sense of responsibility for her younger sister, difficulty dealing with the residual memories of abuse
Child Abuse Story From Lauraine:

I would say the abuse started when I was about 3. My dad walked in and out of mine and my sister's life constantly. My sister, who is 2 years younger than I, was always left in my care. As the years went by, I was more of a mother to her then my own mother was. She was always leaving us at home to go out or to go to work.

I don't remember as much of the abuse as my sister does, but one particular time that sticks in my head was when I was about 9 years old. I was doing multiplication homework. I was having a little trouble, so I asked my mother to help me. She got mad and started yelling at me. She pushed me down and started choking me until I couldn't breathe. I remember till this day the exact tone in her voice as she yelled, "Do you want to die, do you want me to kill you?" I was so scared and upset because my baby sister was watching and probably wondering if she was going to be beat because of my mistake too.
Another time I remember was when my mother woke us up out of bed because we were supposed to clean the whole house while she was at work. She had told us if she saw one fingerprint she would beat our a**. I suppose we missed something, because we got woke up to a beating. She put my sister and I in the tub with warm water and beat us with coat hangers.

CPS and Social Services were called a lot, but my mother was good at not leaving bruises, so we always seemed like liars. I'm now 20 and still have problems dealing with these past issues.
Subscribe to Darlene Barriere's healing blog:

My goal is to inspire you, challenge your thoughts, and break open your heart. Your Self already knows you're remarkable and that the world needs you, more now than ever. It's time you know it and believe it too.
Healing the Body, Mind and Spirit
<< back
---
References
NOTE: Information pages on this site were based on material from the


Canadian Red Cross RespectED Training Program. Written permission was obtained to use their copyrighted material on this site.
Back to Child Abuse Effects Homepage from Child Abuse Story from Lauraine
Child abuse story from Lauraine was re-formatted June 3, 2015