Child Abuse Story From
Konnie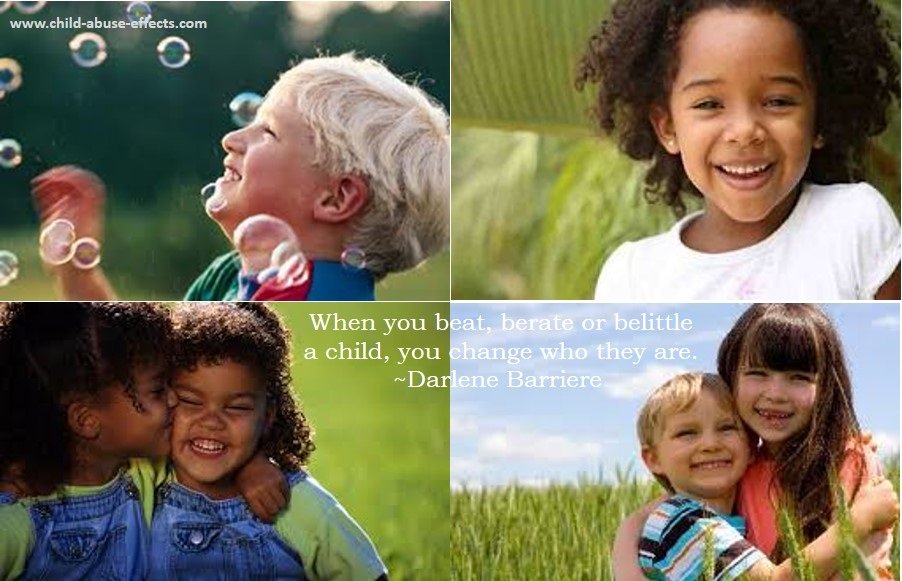 This child abuse story from Konnie page was created February 7, 2007 and was originally posted on January 19, 2007 as story #65.

Konnie is from London, Ontario, Canada

The following child abuse story from Konnie depicts sexual abuse at the hands of her father and emotional abuse.

The child abuse effects on Konnie: promiscuity and a teenage pregnancy
Child Abuse Story From Konnie:

When my father first molested me...I felt like he loved me more and more every time he did it. I was 7 when he started molesting.

When I turned 8 or 9, he would take me outside somewhere, and start kissing, and making out with me. He told me I was so beautiful, more than my mom and anyone else in the family. I asked him why he did what he did. He told me because he loved me, and that if I told anyone I would never see daylight. I soon thought of my father as my predator.

When I turned 10, my mother and father divorced, and he won me over. He told me now since my mom was gone, he didn't have to hide our relationship. I told him that I was his daughter. I felt very dirty when he made me sleep naked with him in his bedroom. Every night it was the same thing! I knew it was wrong to let him do it, but I did love him very much, and I knew sometimes when you don't like something it still might be right to let it happen.

I would wake up in the middle of the night to see him on top of me, smiling. He was always touching me. It didn't feel good. He would touch me in public places too.

At age 12, I had had enough. When he was working, I packed my things and started to walk down the street. I heard footsteps running behind me. All of a sudden, hands were wrapped around me, squeezing my breasts and pulling me to the ground. I woke up hours after in my dad's bed, with blood all over me and the bed, hurting like crazy. I told my dad to stop this, that I wanted a regular father-daughter relationship. He never said anything, and continued moving on top of me.

At age 13, I was so totally used to the feeling of sex that I did it with a boy from school. He was 14. Unfortunately, he didn't use a condom, and I got pregnant. When my dad found out, I told him it was from him. "I always use a condom!" he said. Then he beat me up until he killed the baby. I ran away in the morning to a neighbour's house. Now he is in jail for 23 years, for doing all that with me.

I am now 18, and live with my mom, who is kind, sweet and non-abusive.
Subscribe to Darlene Barriere's healing blog:

My goal is to inspire you, challenge your thoughts, and break open your heart. Your Self already knows you're remarkable and that the world needs you, more now than ever. It's time you know it and believe it too.
Healing the Body, Mind and Spirit
<< back
---
References
NOTE: Information pages on this site were based on material from the


Canadian Red Cross RespectED Training Program. Written permission was obtained to use their copyrighted material on this site.
Back to Child Abuse Effects Homepage from Child Abuse Story from Konnie
Child abuse story from Konnie was re-formatted June 3, 2015