Child Abuse Story From
Katie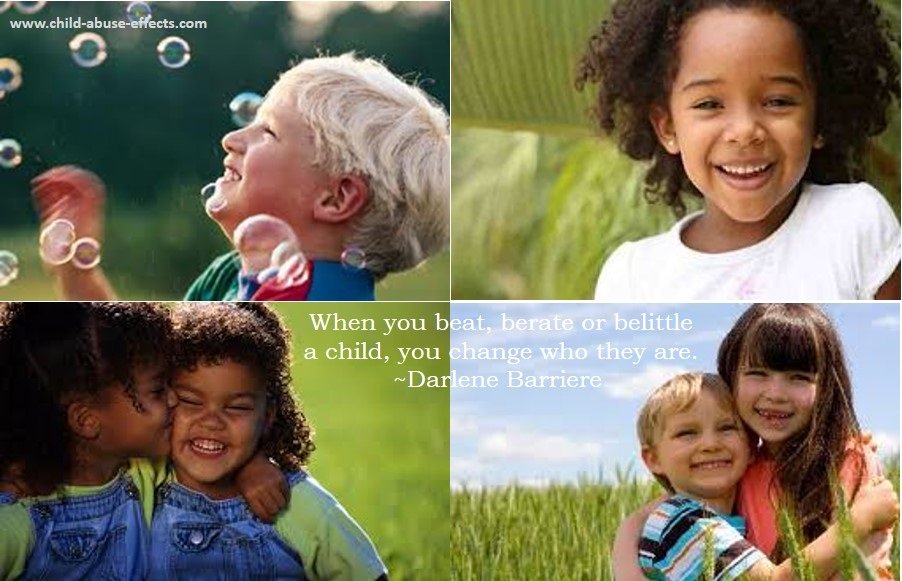 This child abuse story from Katie page was created May 4, 2007 and was originally posted on April 25, 2007 as story #106.

Katie is from Detroit, Michigan, USA

The following child abuse story from Katie depicts sexual abuse at the hands of her brothers and child neglect at the hands of her mother.

The child abuse effects on Katie: as a child, fear of going to prison and hell for the sexual abuse she suffered; as a youth, a teen pregnancy, and living in an abusive relationship 
Child Abuse Story From Katie:

I have two older brothers, one is 3 years older called Pete, and the other--a half brother--is 11 years older called Josh.
It all started when I would have been about four years old, so my brothers must have been 15 and 7. I remember the night it all started.
My mom was spending the night away, probably with some guy she had just met. She left my oldest brother in charge.
My brother told me I had to take a bath. He insisted on taking my clothes off himself. I remember him whispering in my ear that I was a sexy girl. That made me feel special.
We used the bath in my mom's room, since it was quite large and round. He then undressed himself and climbed into the bath with me, saying he needed one too. I felt a bit strange, but I was only 4, so it didn't really bother me.
After washing me, he called my other brother into the room. I remember how they kissed right then. I don't just mean a peck on the cheek but a proper kiss. This made me giggle.
My brother Pete was then asked to undress. As he stood there, Josh started taking about blowjobs. I had no clue what he meant, so he demonstrated on Pete.
After dinner, my brother made me watch Pete give him a blowjob while he touched me, then he made me give Pete a bl**wjob. I remember crying when he made me do it, but he just kept telling me that if I really loved them and didn't want to go to hell I would do it. I didn't know what hell was. He said it was a place for bad bad children and made it out to be a scary place. I loved my brothers and didn't want to go to "hell", so I did as I was told.
For the next three years, my mom would spend lots of nights away on weekends, and Josh kept up the same routine.
When Pete was 10, Josh started having sex with him, making me watch. Pete cried a lot, but over time, he began to like it, at least from what I thought.
Josh left me alone because I was too little, but sometimes stuck things like pens in me. I remember the first night he had sex with Josh and penetrated me with a tube. He left us in his room while he went to get a pizza. I remember lying on his bed next to Pete, scared, with a tear on my face Pete put his arm around me, kissed me and whispered, "Don't be scared Katie . . . it's ok . . . it's not so bad, trust me . . ." I burst out crying. "Please don't cry Katie, I love you," he said.
When Josh turned 20, he moved out. We didn't see much of him. My mom still spent weekends away, leaving Pete, now 12, with me. At that stage, I was 9 years old. Pete took charge, now that Josh was gone.
I had sex with Pete a month after my 9th birthday. I remember crying because it hurt me so much, but he just held me close after telling me how much he loved me and everything was going to be ok.
I really did believe he loved me and that I loved him. I could picture us in ten years time, in our own house, married, with our own kids, even though I knew this would never happen. He would one day leave me, just like Josh had.
When I was little, I didn't tell anybody because I thought that I would go to prison, die there, and go to hell. When I was older, I knew it was wrong, but I was ashamed and I loved my brother.
This kept on going until I was 14 years old. Pete was 17. He got a girl pregnant, so he moved out of the house.
I felt alone in the world. I started drinking and going out with my friends. At 15, I met a guy who was almost 26. I slept with him. We started dating. A year later, I was pregnant. I dropped out of school and moved in with him, but miscarried the baby. As soon as I moved in, he became abusive. But I had nowhere to go but the street, so I stayed.
At 20, after he broke my arm, I left. I couldn't take it anymore. I temporarily moved in with Pete. He told me my mom had been going to guys houses for money on the weekends she was away.
Today, Pete is 27. He's been married for 10 years and has two children. We have never talked about the past. It's just something we don't speak of.
I'm 24 now and live with my fiancé, who's also 24 (I've learned from dating older guys!!). I'm expecting a baby girl in 4 months time.   
Life has never felt so great for me.
Subscribe to Darlene Barriere's healing blog:

My goal is to inspire you, challenge your thoughts, and break open your heart. Your Self already knows you're remarkable and that the world needs you, more now than ever. It's time you know it and believe it too.
Healing the Body, Mind and Spirit
<< back
---
References
NOTE: Information pages on this site were based on material from the


Canadian Red Cross RespectED Training Program. Written permission was obtained to use their copyrighted material on this site.
Back to Child Abuse Effects Homepage from Child Abuse Story from Katie
Child abuse story from Katie was re-formatted June 2, 2015