Child Abuse Story From
Kate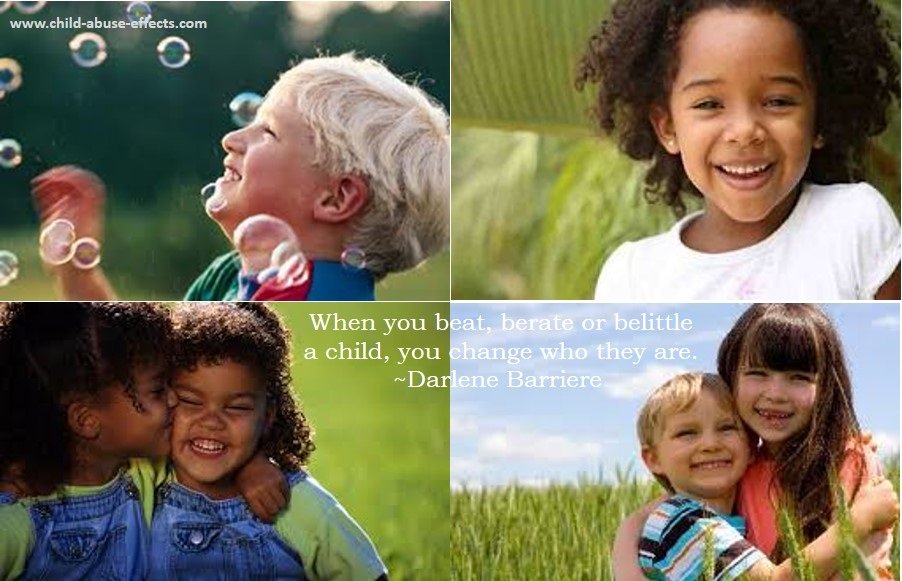 This child abuse story from Kate page was created June 5, 2007 and was originally posted on May 24, 2007 as story #129.

Kate is from Delmar, Delaware, USA

The following child abuse story from Kate depicts: sexual abuse, physical abuse and emotional abuse

The child abuse effects on Kate: self-blame, anxiety attacks, Post Traumatic Stress Disorder (PTSD), choice of a live-in boyfriend who sexually, physically and emotionally abuses her
Child Abuse Story From Kate:

My name is Kate. I am now 19 years old and I suffer from Post Traumatic Stress Disorder and anxiety attacks. I was sexually and physically abused.
The abuse started when I was 7. My mom was never really around. I spent a lot of time with my dad.
One night, I woke up to him touching me. I tried to move away, but he wouldn't let me. He told me that I could never tell or he would hurt me and my mom. I believed him. This continued. He would hit me and leave marks on my arms. I never told anyone because I was really afraid of what he would do. Whenever he could, he touched me and kissed me. He hit me if I ever did anything he didn't like. He treated me like dirt when no one was around.
One night, when I was about 9 and my mom was not home, he told me to come into his room. When I came in, he said for me to take my clothes off. I said no, so he hit me and threw me to the bed. He ripped my clothes off and raped me. I screamed and cried for him to stop. He wouldn't stop. He raped me again that same night. He told me that I could never tell. I was so afraid. I just wanted to be Daddy's little girl, but not in that way. He raped me a couple times of week and forced me to do things to him.
When I was 15, I told my dad I didn't want to do these things with him anymore. He beat me so bad I didn't go to school for 2 days. He continued to rape me after that. He always told me it was my fault. He said it so much, I believed him. I still believe it to this day. He finally stopped when I was 16, but only because I moved away.   
I lived with an aunt till I turned 18, then I moved in with my boyfriend. After I moved in with my boyfriend, I started getting abused by him sexually and verbally. I am still with him now, as I don't know how to leave him. I am afraid of what will happen.
Subscribe to Darlene Barriere's healing blog:

My goal is to inspire you, challenge your thoughts, and break open your heart. Your Self already knows you're remarkable and that the world needs you, more now than ever. It's time you know it and believe it too.
Healing the Body, Mind and Spirit
<< back
---
References
NOTE: Information pages on this site were based on material from the


Canadian Red Cross RespectED Training Program. Written permission was obtained to use their copyrighted material on this site.
Back to Child Abuse Effects Homepage from Child Abuse Story from Kate
Child abuse story from Kate was re-formatted June 3, 2015