Child Abuse Story From I.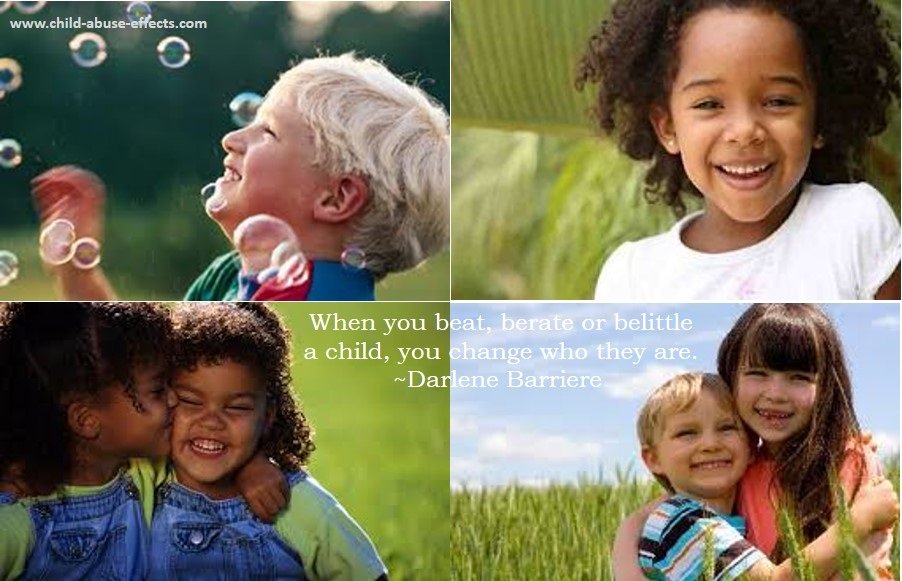 This child abuse story from I. Installment #1 was originally posted on November 22, 2005 as Story #1, the very first on this site.
Installment #2
is included on this page and was also posted November 22, 2005 as Story #2. I. is a female from Phoenix, Arizona, USA
The following child abuse story from I. (both Stories #1 and #2) depicts physical abuse and emotional abuse.

The child abuse effects on I.: feelings of betrayal, extremely low self-esteem and suicidal thoughts.
Child Abuse Story From I.:

"Wake up, and make me some breakfast!" He said.

Still drowsy, I awakened, and slowly walked into the kitchen.

I reached into the oven, and pulled out a cast iron frying pan.

Placing oil into the pan I broke two, or three eggs.

Next, I proceeded to start scrambling them.

With eyes half closed, I kept stirring them.

I felt something cold, and hard at my right temple.

I heard him say angrily, "What's the matter with you?"

I felt the blood drain from my face.

I knew he had his finger, on the trigger.

It seemed like forever, as I waited and thought . . .

(Just pull the trigger!)

He laughed, and had a big grin on his face.

He tucked the gun back into the waistband of his Levis'.

He ate his breakfast, and started to leave.

He turned toward me at the front door.

He put the gun on my forehead, and I thought . . .

(Just pull the trigger!)

He laughed, and had a big grin on his face.

He tucked the gun back into the waistband of his Levis'.

My Brother, on drugs . . .

When I was seventeen.

I loved my brother very much.

But, I remember the little blond, 13 year old boy.
Child Abuse Story From I.
2nd Installment:

Chronology of Pain:

I was sitting on the living room floor, drawing pictures.

The lead tip broke off on my pencil, and I went to the kitchen to get a knife.

After I sharpened the pencil, I went to put the knife down.

And I accidentally dropped it on an ashtray. It broke.

My mother angry about the broken ashtray, ran over yelling at me.

She grabbed the knife, and hit me with the flat of the blade on my upper thigh.

Crying, I looked down at the large red welt, and at the thin, long red blood line left by the knife's sharp edge.

I was seven years old then.
---
"Go to the store, and get some milk!" she said. Or was it bread?

I can't remember?

I took the five-dollar bill, and tucked it into my right coat pocket.

I had to hurry because, I didn't want to be late for school.

The sun was bright, and the wind was blowing.

At the store, I got the milk, or bread, then reached into my pocket for the money.

Nothing! I reached in again, and then checked the other pocket.

Still, nothing! Just a hole at the tip of the coat's, right pocket lining.

Slowly, I walked home.

I entered the house, and I told my mother about the lost money.

Incensed, she yelled. "Go back, and you better find it!"

I looked around at the ground, but I knew it was gone.

The sun was bright, and the wind was still blowing.

I tried to tell her about the hole in the coat's pocket lining.

But, she grabbed a grey sandal, with a wide two-inched Cuban heel.

And started to beat my head with it. I just felt the pain, and saw the sparks.

I don't remember how many times?

Several days later, at night as we watched the Seventh street traffic passing by.

I told her that my head hurt.

"See! That's what you get!" She replied, without a bit of remorse, or empathy.

I was ten years old then.

We would return to this place at fourteen.
---
Mom ripped out a chunk of my hair, and the blood dripped down my forehead.

Next, she slapped me hard across my face, breaking my nose.

The blood gushed down my face, and unto my white buttoned-down collared shirt.

My sister cried. Trying not to hurt my busted lips, she washed the blood off my face.

Frances, was a big mean, fat bully, who started my first fight.

My sister saved me, and Mom won the fight.

She said. "I didn't raise you to be fighting in the streets, like a common whore!"

My sister would be there again two years later.

At sixteen, it would be the broomstick on my back, and then on my head.

Mom didn't send me to school the next day.
---
I don't feel sorry for myself, I feel sorry for all the years I had this inside.
Subscribe to Darlene Barriere's healing blog:

My goal is to inspire you, challenge your thoughts, and break open your heart. Your Self already knows you're remarkable and that the world needs you, more now than ever. It's time you know it and believe it too.
Healing the Body, Mind and Spirit
<< back
---
References
NOTE: Information pages on this site were based on material from the


Canadian Red Cross RespectED Training Program. Written permission was obtained to use their copyrighted material on this site.
Back to Child Abuse Effects Homepage from Child Abuse Story from I.
Child abuse story from I. was re-formatted June 1, 2015