Child Abuse Story From
Edna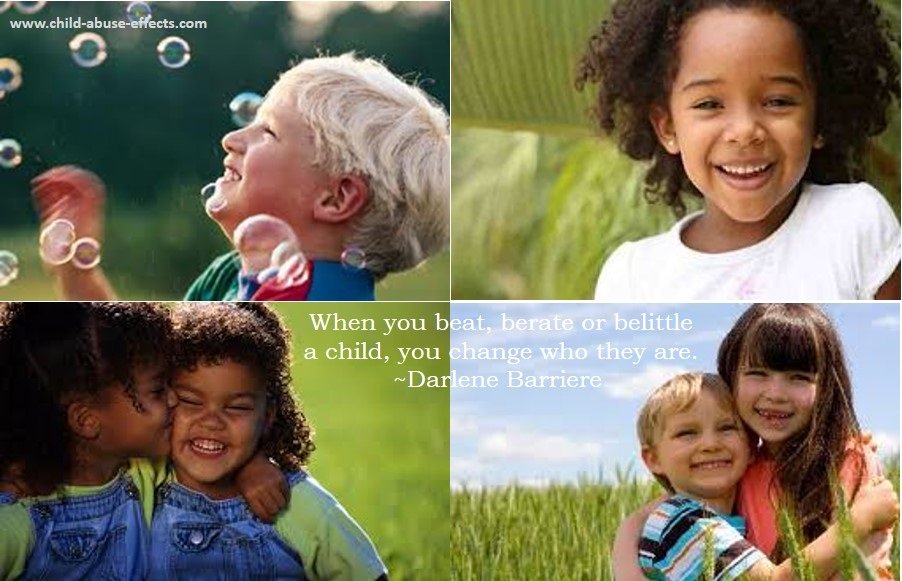 This child abuse story from Edna page was created June 21, 2007 and was originally posted on June 12, 2007 as story #145.

Edna is from Vigan, Ilocos Sur, Philippines

The following child abuse story from Edna depicts: physical abuse, emotional abuse and sexual abuse

The child abuse effects on Edna: feelings of being invisible and unnoticed, belief that she is being singled out
Child Abuse Story From Edna:

When I was about six or seven, when I did something a bit bad, my dad would whip me with a belt. My two sisters (one elder and the other younger) would watch silently, and said and did NOTHING about it. They were never hit by my dad before, nor after.

My dad does not belt me now, but I can remember how horrible I felt when he did. Now, if I am bad, he slaps me, which he never does to my sisters. If I fight with one of my sisters, he does not scold my sister. Sometimes, but often, he yells at me.

When I was about nine, my little sis and I had a tiny argument. My mom left her alone, but she pushed me against the wall and yelled at me. There are many incidents when she hurts my feelings. Once, one of our housemates scolded me for no reason, and when I defended myself she yelled back and even tried to ignore me. It got worse when she began hitting me.

When I was ten, when we were at our bedroom, another housemate asked to take a picture on her cellphone of my bare breast. Soon she took pictures my butt and of me nude. I never told anyone.

When I was eleven, my grandma said something bad about my skin color. I felt bad. My mom told her not to bother me because I'm not normal. This wasn't the first time my mom insulted me, but every time she does that, I feel hurt. Most of the time I feel invisible and unnoticed.

There are more abusive incidences I've encountered. The saddest thing is, I was the only victim in our house. My sisters weren't.
Subscribe to Darlene Barriere's healing blog:

My goal is to inspire you, challenge your thoughts, and break open your heart. Your Self already knows you're remarkable and that the world needs you, more now than ever. It's time you know it and believe it too.
Healing the Body, Mind and Spirit
<< back
---
References
NOTE: Information pages on this site were based on material from the


Canadian Red Cross RespectED Training Program. Written permission was obtained to use their copyrighted material on this site.
Back to Child Abuse Effects Homepage from Child Abuse Story from Edna
Child abuse story from Edna was re-formatted June 1, 2015