Child Abuse Story From
Anita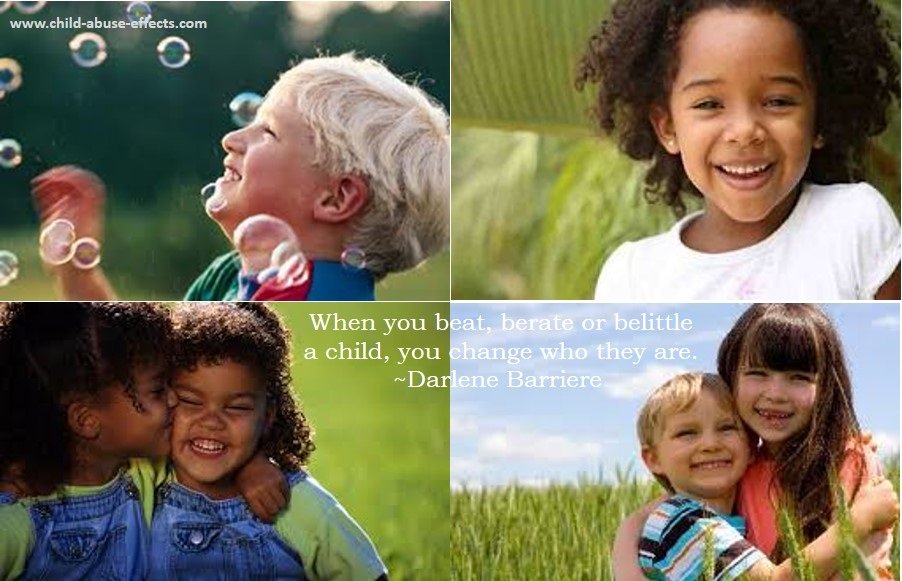 Child abuse story from Anita was originally posted to my child abuse stories page on April 26, 2006. Anita is from Franklin, Ohio, USA.
The following child abuse story from Anita is a little different than most of the story submissions posted on this site. Anita shares the emotional abuse, physical abuse and sexual abuse of her daughter at the hands of her daughter's father.

The effects of the abuse on Anita's daughter: depression, self-harm in the form of "cutting", and suicidal tendencies

Child Abuse Story From Anita:
My children were taken 10 years ago by their father. The day after my youngest daughter's 18th birthday she called me. She told me that their father had kept them for a year, beating them regularly. When he and his girlfriend became tired of them, they were sent to live with his mentally ill sister and her pedophile husband. My youngest daughter was 10 at this time. She was raped for 3 years by this brother-in-law.

At 13, when she became "too old" for him, they were sent back to their father where the beatings began again. My daughter told me about suicide attempts. She is now a "cutter" and since 16 has been in a psych ward and treated for depression. This pedophile even taped what he did to her and sold it to other sick bastards.

The worst part of all of this? Her paternal grandparents find nothing wrong with what was done to her! Not to mention, her aunt is going to stay with this guy.

That phone call was the first and last time I heard from my daughter. I know her life will be hell, to say the least. She will not come home and would not tell me where she is. I know what she told me is true; this jerk was sent to prison for 5 years, but typical of the way child rape is viewed and diminished, he will be paroled in 2.5 years.

Subscribe to Darlene Barriere's healing blog:

My goal is to inspire you, challenge your thoughts, and break open your heart. Your Self already knows you're remarkable and that the world needs you, more now than ever. It's time you know it and believe it too.
Healing the Body, Mind and Spirit
<< back
---
References
NOTE: Information pages on this site were based on material from the

Canadian Red Cross RespectED Training Program. Written permission was obtained to use their copyrighted material on this site.
Back to Child Abuse Effects Homepage from Child Abuse Story from Anita
Child abuse story from Anita was re-formatted April 7, 2014