Child Abuse Story From
Angela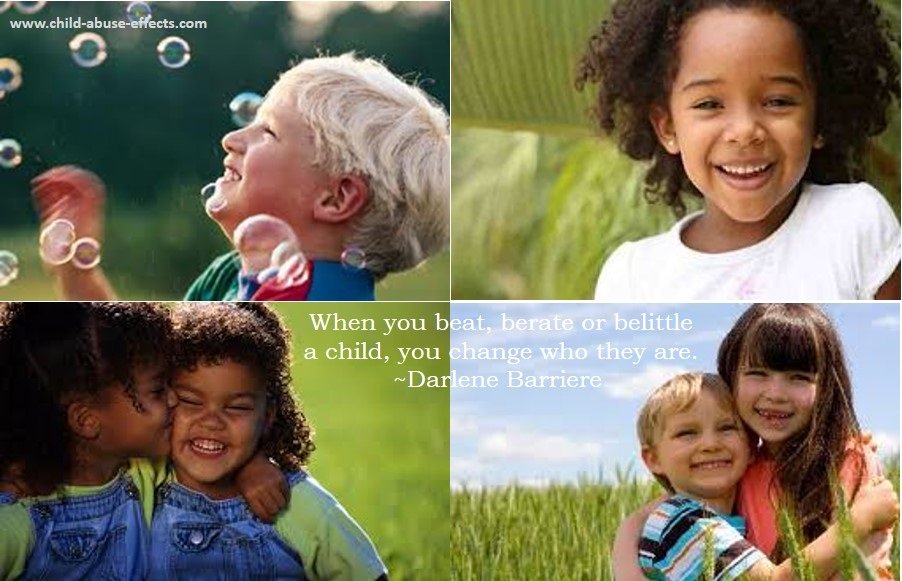 Child abuse story from Angela page was created August 3, 2007 and was originally posted to my child abuse stories page on July 28, 2007 as story #166. Angela is from London, England, United Kingdom.
PLEASE NOTE: This story has not been edited for grammar, spelling, punctuation, sentence structure or Internet-eze. Where necessary, I have edited for length and inappropriate or gratuitously graphic content.

The following child abuse story from Angela depicts: physical abuse, emotional abuse and sexual abuse

The child abuse effects on Angela: other than being taken away from her abusive father, Angela did not share the effects the abuse had on her

Child Abuse Story From Angela:
My dad was very abusive both sexually and physically. Although i never realised that the things he did to me were wrong until i was 11 years old.

I was 5 years old the first time my dad hurt me.  He'd got the day off work and i was off school for the holidays. Mum was at work.  I was sitting down on the floor playing with my toys when he came and sat next to me asking me if i wanted to play a game with him.  I told him yes ok. I asked him how we played and he told me that i had to take my jeans and my underwear off and stand by the wall. I did as i was told. Then my dad came and started to spank me really hard on my bottom.  I cried and didn't know why he did it to me.  I asked him and he said this was a game to see how strong i was.  He then pulled my hair and started to pinch me.  I cried a lot more then and told him to stop. He then picked me up from the floor and asked why i was crying.  I told him he was hurting me. He told me he was only playing.  He dried my tears  and then told me he knew of another game we could play that would make me feel better.  He took me upstairs to his room and laid me on the bed. At that moment he started to touch me. It hurt. I cried and begged him to stop but he wouldnt.  After he'd finished he'd got me up from his bed. "Don't tell anyone about our games angela. They're special games between you and me. And i only play them with pretty girls like you."

My dad continued to play these games with me till i was 11 years old. He'd start of by hitting me like he had before to make me feel so weak that i couldn't stop him from sexually abusing me.  When i started high school - i suppose in america its called junior high i told a teacher. My teacher reported my father to social services. Social services came to take me away and my father went to jail.

I am now 16 years old and i have gone back to live with my mother. My dad is still in jail and my mum divorced him. She blames herself for what happened.

Subscribe to Darlene Barriere's healing blog:

My goal is to inspire you, challenge your thoughts, and break open your heart. Your Self already knows you're remarkable and that the world needs you, more now than ever. It's time you know it and believe it too.
Healing the Body, Mind and Spirit
<< back
---
References
NOTE: Information pages on this site were based on material from the

Canadian Red Cross RespectED Training Program. Written permission was obtained to use their copyrighted material on this site.
Back to Child Abuse Effects Homepage from Child Abuse Story from Angela
Child abuse story from Angela was re-formatted April 7, 2014