Privacy Concerns Contact Page
If you have privacy concerns, and/or you want to know how to change your personal information as it relates to notifications from this website, please use the form below. I will reply to you ASAP.
Darlene Barriere - Webmaster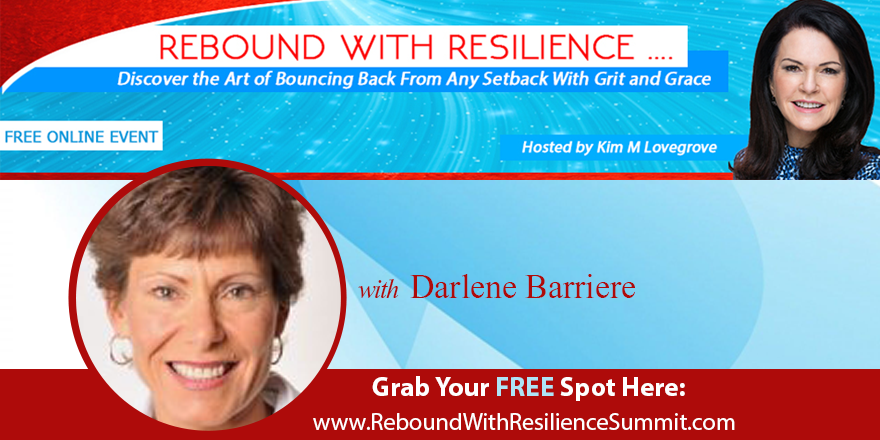 If you've been blindsided or knocked down—emotionally, physically, or financially, this can put you in a negative place. Adversity can make you weaker—but it can also make you stronger. We invite you to a Free online speaker series starting May 22 where you will discover that you can Rebound With Resilience and emerge stronger! Take advantage of the Free Gifts also! Don't wait! Reserve your seat now & get the interviews delivered right to your inbox everyday for 2 weeks! 

<<< Back
Page updated Feb 17, 2017