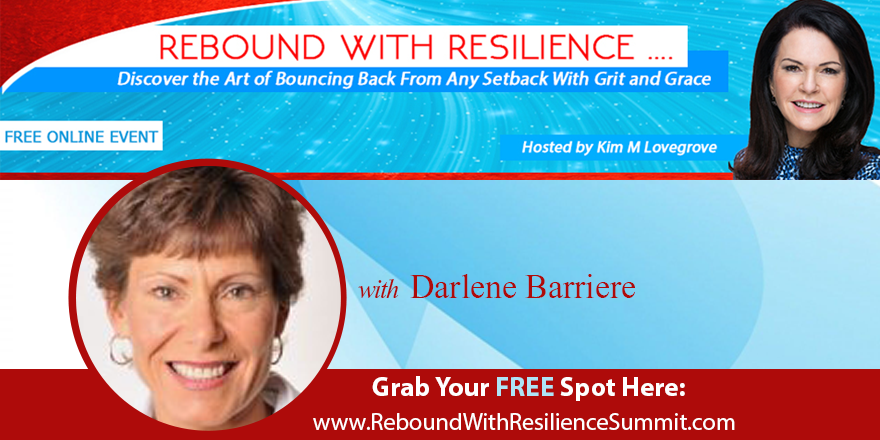 Whether you've been blindsided or knocked down—emotionally, physically, or financially, this can put you in a negative place. Adversity can make you weaker—but it can also make you stronger. We invite you to a Free online speaker series starting May 22 where you will discover that you can Rebound With Resilience and emerge stronger! Take advantage of the Free Gifts also! Don't wait! Reserve your seat now & get the interviews delivered right to your inbox everyday for 2 weeks! 
Relationship Violence Story From Stephanie S
by Stephanie S
(Cali)
We first saw each other at a party he new my cuzin that was living with us so he visited him thats when we started talking then we started dating he was soo nice to me he treated me so well gifs flowers for my birthday and everything after almost a year of dating i moved in with him it was perfect we loved each other soo much my parents wanted us to get married they didnt want us to just live together so we started planning our wedding we always talked about having a baby a month after i moved in with him i found out i was pregnant iwas so excited he was asleep when i found out i couldnt wait till morning to tell him so i woke him up he was soo happy he huged me and i started to cry out of excitment i was six months pregnant when we got married everything seemed soo perfect he never touched me he never treated me bad he never said anything to hurt me then i had my son he was my pride and joy i was a young mom i was 18 and my husband was 2 years older than me nothing ever happened we had arguments like any other normal married couple. thats until my son turned 2 or 3 months old we got into an argument and i threw a shirt at him from far away never meaning to hurt him it landed on his shoulder he got mad and he kicked me he said i had hit the baby wich was a lie thats when my nightmare started the beating the verbal abuse. he would yell at me for any reason i guess thats when he realized that he had control over me once he kicked me in my stomach wich was really painfull because i had a c-section when i had my son i was crying on the floor and then he apologized and said he was sorry that he didnt know why he did that so i let it go like if nothing ever happened one night he wanted to visit his uncles and i said i didnt want to go he grabed my throat and he threw me on the bedand i was holding my 3 month old son i started crying he let go of me and i ran to the bathroom and loked the door i strated tellimg my son that we needed to leave him because he was no good but i never left i always ended up forgiving him we got a new apartment with his brother living with us months passed he didnt do anything then he started again he would get pissed off out of any little thing he would get mad because i wouldnt turn off the computer when he told me to so he would beat me he would tell me that he wanted to sleep his brother wouldnt be home he would go out that night i decided to call him and tell him that his brother had hit me when he got home he yelled at his brother telling it was wrong what he was doing he then would apologize and again i would forgive him it would it stoped for a while i got a job and we moved again closer to our jobs his brother got married so they lived with us the beating started again he would ask me to get intimate with him i wouldnt want to and he would force me too do it i told him that i felt like i was getting raped he said that if i had said yes this wouldnt be happening i would cry the whole time untill he finished and he would tell me shut up because the others would hear me crying that happened very often and he would always apologize after he finished was he was doing asking me if it was really hurting me that he wouldnt do it again but he always did i dont have sisters so i had noone to talk to i didnt want to tell me mom so i always kept it to myslef sometimes i would tell his brother but just about the beating his brother would confront him and he would say that it was my fault that i was the one who made him mad that i was lazy and that i never wanted to do anything for him i answered that he didnt deserve it after what he would do to me...and his borther would tell him that there was never a reason to hit a girl it always stopped for a while and continue again one day we were in the car he was driving and i was sitting behind him we started arguing he got mad he grabed my hair while still driving i yelled to stop the car i told him to take me to my parents he said no that he was sorry we went to the house i told him to park i wanted to get off the car he said not to make a scene that the neighbors would call the cops i said i didnt care thats what he deserved he said he was sorry like always he always got me to calm down we got home he said he wanted to be intimate with me i said no after all that had happened he got mad and punched me in my eye i only got a little bruise but it hurt for a whole week one night i got tired of it all i called my dad to pick me up i left i felt soo good but he would beg for me to go back 2 weeks went by i decided to forgive him again he said he was sorry that he was stress from all the money that we owed and from living with his brother and his wife because they would always traet us like s**t and they would treat my son like s**t too that we needed to get an apartment for our own family so we did but it didnt stop once he kicked me because my son had droped a plate of food to the carpet and we had jsut cleaned it and he said to pick it up i told him that he could do it too not just to point the finger and demand other people to do it he got really mad and he kicked me tellimg me that he didnt want me thhat i wa s piece of nothing i always would always cry and tell him an going to leave but i never do i guess am just scared..scared of what i dont know maybe of being alone and that i wont be able to make it on my own


---

Note from Darlene: If I have not left a comment on your story, please understand that it is not personal; it's just that my hectic schedule no longer permits me to do so.
I hope you'll follow me on:
Email addresses, phone numbers, home addresses AND website/blog URLs in submissions and visitor comments are STRICTLY prohibited. Please don't include them, as they will be removed.
Click here to read or post comments
Join in and write your own page! It's easy to do. How? Simply click here to return to Write Your Relationship Violence Story - Talk Before Touching®.
Disclaimer: To the best of my knowledge the child abuse
stories on this site are true. While I cannot guarantee
this, I do try to balance the need for the submitter to be
heard and validated with the needs of my visitors.