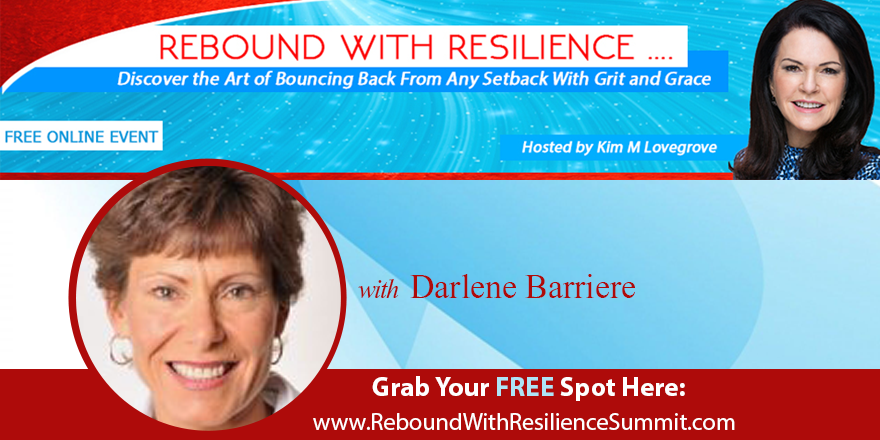 Whether you've been blindsided or knocked down—emotionally, physically, or financially, this can put you in a negative place. Adversity can make you weaker—but it can also make you stronger. We invite you to a Free online speaker series starting May 22 where you will discover that you can Rebound With Resilience and emerge stronger! Take advantage of the Free Gifts also! Don't wait! Reserve your seat now & get the interviews delivered right to your inbox everyday for 2 weeks! 
Child Abuse Effects dot com Information: Gone for a Week
by Darlene Barriere – Webmaster
( Kamloops, British Columbia, Canada)
To My Valued Visitors:
I will be away for about a week in order to attend a college speaking conference in Los Angeles. My flight leaves early Wednesday morning, December 2, 2009, and I'm not expected back until next week. Given the all-day format of the conference, I will have only a tiny window of opportunity to dedicate to my site during this time. Therefore, comments from visitors to other contributors, as well as any new submissions, may take much longer to get published. I hope that won't dissuade you in any way from offering your encouraging and supportive comments to others, or from submitting your stories. I will post them when I can. Also, when I do post new submissions—if there is time to actually post new submissions, that is—I will not be able to offer any comments. I thank you so much for your understanding.


P.S.
I will do my best to post something about how the conference is going on my Facebook page each day. You can follow me by clicking on the link provided below. Hope I'll "see" you in cyberspace.

Note from Darlene:
I welcome you to follow me on my Facebook page at
Healing from Child Abuse
. When you get there, don't forget to click onto the Become a Fan link. I hope to hear from you there!
Email addresses, phone numbers, home addresses AND website/blog URLs in submissions and visitor comments are STRICTLY prohibited. Please don't include them, as they will be removed.