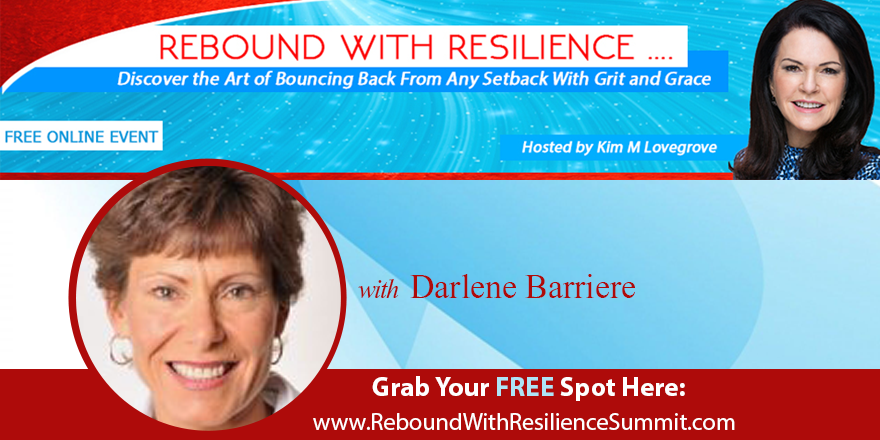 Whether you've been blindsided or knocked down—emotionally, physically, or financially, this can put you in a negative place. Adversity can make you weaker—but it can also make you stronger. We invite you to a Free online speaker series starting May 22 where you will discover that you can Rebound With Resilience and emerge stronger! Take advantage of the Free Gifts also! Don't wait! Reserve your seat now & get the interviews delivered right to your inbox everyday for 2 weeks! 
Child Abuse Effects dot com Information About Story Comments
by Darlene Barriere - Webmaster
(Kamloops, British Columbia, Canada)
To My Visitors:
If you left a comment on a child abuse story sometime yesterday (and today) and those comments do not yet appear live on the site, please don't be concerned. An upgrade to the system was released yesterday morning, and with it came a minor glitch. The company who powers my site is working to fix the problem. I ask that you continue commenting as you would normally. All comments will go into queue. When the problem is resolved, I will then be able to ensure they go live on the site.


On the positive side, the upgrade fixed the glitch that prevented automated notifications being sent to your inbox. Even when new contributors do not opt in to be notified, those visitors who
have
opted in can now expect to receive a notification that a new page is now live on my site.
Once again, I thank you for your patience and understanding.

Darlene Barriere
Webmaster: www.child-abuse-effects.com
Violence & Abuse Prevention Educator
Author:
On My Own Terms, A Memoir