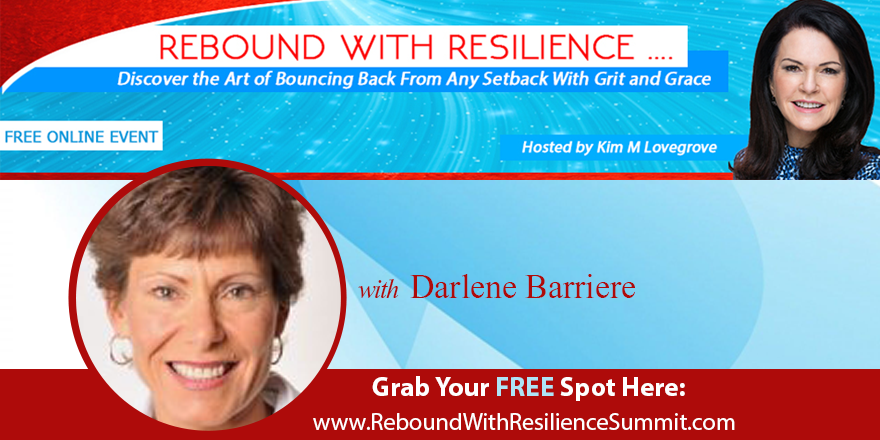 Whether you've been blindsided or knocked down—emotionally, physically, or financially, this can put you in a negative place. Adversity can make you weaker—but it can also make you stronger. We invite you to a Free online speaker series starting May 22 where you will discover that you can Rebound With Resilience and emerge stronger! Take advantage of the Free Gifts also! Don't wait! Reserve your seat now & get the interviews delivered right to your inbox everyday for 2 weeks! 
Chanelle's De-stress Formula
by Chanelle
(London, England)
When the memories get too vivid and I need to get myself out of my negative thinking cycle, this is what I do to get the endorphins kicking in. Below are a few tips I use on myself:


Embrace each thought and feeling. They are important. Don't be afraid to question them. They'll get you traveling places (emotionally).



Articulate the feelings or thoughts into a poem or writing. Writing poems is a great source of release for me.



Do visualisation exercises. Imagine you are already healed. Imagine yourself having and experiencing the happiness you've always wanted. Through visualising, you can make it into a reality.



Yes, believe it or not, working out at the gym gets me feeling positive. Popping into the steam room is great too. It's good for external and internal appearance.



As obvious as it may sound, accepting myself regardless of my mistakes or downs is priceless. Rejoice in your OWN identity. ACCEPT AND LOVE THE PERSON YOU ARE!!!
Healing comes through time and perspectives. Most of all, I think healing can only come once the "bad feelings have come out, only then can the good ones come in," as one philosopher states.
I wish all those who have suffered—who are suffering—will experience real happiness and comfort.
All the best,
Chanelle
Click here to read or post comments
Join in and write your own page! It's easy to do. How? Simply click here to return to The Lighter Side.
Disclaimer: To the best of my knowledge the child abuse
stories on this site are true. While I cannot guarantee
this, I do try to balance the need for the submitter to be
heard and validated with the needs of my visitors.