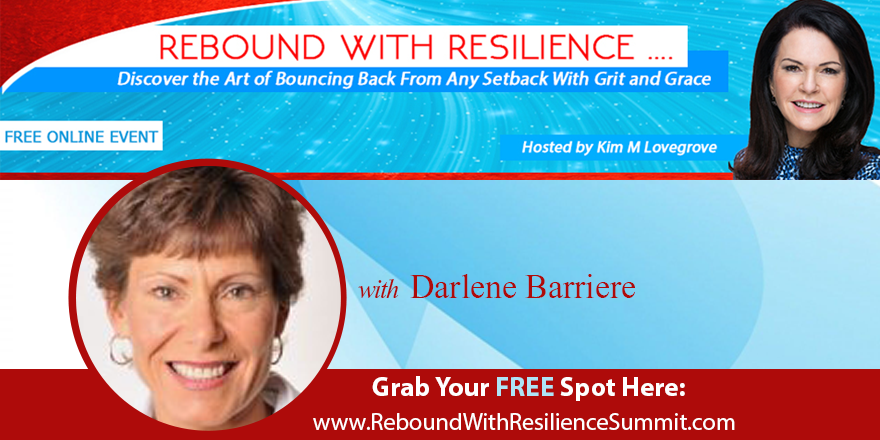 Whether you've been blindsided or knocked down—emotionally, physically, or financially, this can put you in a negative place. Adversity can make you weaker—but it can also make you stronger. We invite you to a Free online speaker series starting May 22 where you will discover that you can Rebound With Resilience and emerge stronger! Take advantage of the Free Gifts also! Don't wait! Reserve your seat now & get the interviews delivered right to your inbox everyday for 2 weeks! 
An invitation from Elaine Riley
by Elaine Riley
(Lancashire, UK)
Hi! I just thought I'd tell you that I have a "room" in the OpenSpace part of this site. I've told my own little story of relationship violence there, along with my wider stories about the abuse I suffered as a child - abuse by my own parents.


I think it's great that Darlene is acknowledging the issue of relationship violence. It's real, it's out there and it DOES happen. Sadly, it often happens to people who are already vulnerable as a result of having been abused by their parents or wider family.
It's good to share experiences. So if you feel that you might benefit, or be helped by hearing about mine, then feel free to drop in to my room! Take care everyone, and all the best...
NOTE FROM DARLENE:
OpenSpace has now been discontinued. Elaine's posts remain intact at
Elaine's Posts Formerly Elaine's Room
. If you'd like, you can leave her a comment there.
Email addresses, phone numbers, home addresses AND website/blog URLs in visitor comments are STRICTLY prohibited, and could result in being banned from making further comments on this site.